Do you want to know why the savviest investors are tuning into a real estate investing podcast as a key resource for staying ahead of their game? The world of real estate investment is complex and ever-changing, requiring you to stay abreast of market trends and investment strategies. Specifically, when it comes to mortgage note investments, the landscape can be even more intricate. This is where listening to podcasts proves to be invaluable.
In this article, we'll explore how maximizing your mortgage note investment can be as simple as finding and following a good real estate investing podcast. We'll discuss why it's a smart move to make, help you choose the best podcasts to follow, and introduce you to some of the best options out there. So, read on!
7 Benefits of Following Property Investment Podcasts
Podcasts provide an accessible, convenient way to access expert advice and insights often from industry leaders who have already achieved what you're striving for. Here's why it makes sense to incorporate property investment podcasts into your mortgage note investing journey.
1. Education on the Go
A real estate investing podcast allows you to learn anytime, anywhere. Whether you're commuting to work, running errands, or exercising at the gym, you can tune in and gain valuable knowledge on your schedule. This is especially beneficial for busy individuals who may not have the time to attend in-person seminars or workshops. With podcasts, you can listen while multi-tasking and make the most of your downtime.
Podcasts are also accessible through various platforms and devices. This means you can access them whenever and wherever it's convenient for you.
2. Latest Industry Trends and Insights
Mortgage note investing is a constantly evolving field, and staying updated on industry trends and insights is crucial for success. By following a property investment podcast, you'll have access to the latest news and analysis from experts in the field. You can stay informed on market changes, new strategies, and potential risks that may affect your investments.
Additionally, podcasts often invite industry professionals as guest speakers who share diverse perspectives and insights. This allows you to gain a well-rounded understanding of the market and make informed investment decisions.
3. Expert Advice at No Cost
Most podcasts are free to access, making them a cost-effective way to gain expert advice. This is particularly favorable for new investors who may not have the budget to join expensive seminars or mentorship programs. With podcasts, you can learn from top industry professionals without spending a dime.
Some podcasts even offer a question-and-answer segment that allows you to submit your questions and receive personalized advice from the experts. This is a valuable opportunity to have your specific concerns addressed and get professional input on your mortgage note investment strategies.
4. Inspirational Success Stories
Let's face it—investing in mortgage notes can be daunting, especially for beginners. Even for those who have been in the real estate investment business for a while, these notes are something new to add to their portfolio. This is where inspirational success stories shared on property investment podcasts can be a game-changer.
These stories provide real-life examples of investors who have made it big in the mortgage note market. They offer insights into their strategies, mistakes to avoid, and lessons learned along the way. By listening to these stories, you can gain motivation, inspiration, and knowledge to propel your investments forward.
5. Networking Opportunities
The best podcast on real estate investing has a community aspect that brings together like-minded individuals who share a passion for certain types of investments. A podcast that is specific to mortgage notes will be your go-to resource for connecting with other investors, building relationships, and expanding your network.
By participating in the podcast's discussion forums or online groups, you can interact with the hosts, guests, and other listeners. You can share knowledge, ask questions, and gain insights from their experiences. This networking opportunity allows you to build a support system of people who have similar investment goals and can offer guidance and advice for your investment journey.
6. Diverse Learning Styles
Everyone has their preferred learning style, whether it's visual, auditory, or hands-on. By incorporating podcasts into your mortgage note investment education, you can cater to different learning styles and maximize your understanding of the material.
Podcasts use a combination of storytelling, interviews, and discussions to convey information. This makes them engaging and entertaining while still being informative. Many of them also offer transcripts or show notes that you can refer to for a written overview of the episode's content.
By using different mediums and techniques, podcasts appeal to a wider audience and allow each individual to learn in their preferred way. This increases your chances of retaining information and applying it effectively in your investments.
7. Continuous Learning and Improvement
Listening to podcast real estate investing episodes allows you to continuously learn and improve your skills as an investor. With new episodes released regularly, you can stay updated on current market trends and strategies, and incorporate them into your investments.
Podcasts often address common mistakes made by investors and offer tips for avoiding them. By listening carefully and taking note of these insights, you can learn from others' mistakes and improve your own strategies.
How to Choose the Best Real Estate Investing Podcast
While listening to podcasts provides you with invaluable benefits, you should remember that not all podcasts are created equal. Here are factors that you should consider to choose the best podcast for real estate investing for your needs.
Industry Expertise
The first thing to look for in a podcast is the host's industry expertise. As a mortgage note investor, you want to learn from individuals who have a deep understanding and experience in this niche. Look for hosts who are actively investing in notes and have a successful track record.
Additionally, guest speakers should also be experts or professionals in the field with valuable insights to share. These could include real estate attorneys, note buyers, underwriters, or other industry insiders.
Relevance to Your Investment Goals
Choose a podcast that aligns with your investment goals and interests. Some podcasts may focus on specific types of mortgage notes, such as performing or non-performing notes, while others may cover different market strategies, such as buying at auctions or through brokers. Identify your investment goals and choose a podcast that provides the most relevant and valuable information for your specific needs.
Production Quality
A good podcast should have high-quality production value to ensure a smooth and enjoyable listening experience. This includes clear audio, organized structure, and engaging content delivery. While not a deal-breaker, poor production quality can be distracting and make it difficult to follow along with the episode's discussions or interviews.
Consistency and Frequency
The best real estate investing podcasts to follow should have a consistent schedule for releasing new episodes. This allows you to plan and look forward to new content regularly.
Podcasts that release weekly or bi-weekly episodes are more likely to provide fresh information on market trends and strategies.
Positive Reviews
Of course, the best way to know if a podcast is worth listening to is by checking out reviews and ratings from other listeners. Positive reviews can give you an idea of how beneficial the podcast has been for others and whether it's worth your time.
Also, take note of any negative reviews and see if they mention any consistent issues or concerns. This information can help you make an informed decision before committing to a podcast.
Top 5 Real Estate Investing Podcasts for Mortgage Note Investment Today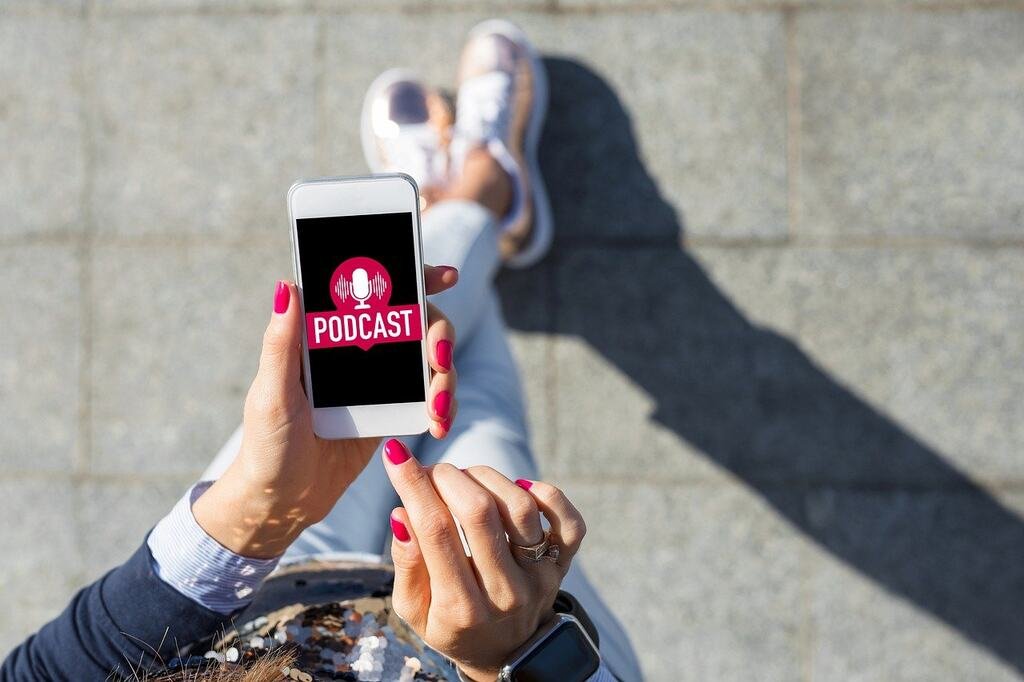 To make your search for the best property investor podcast easier, here are our top picks for mortgage note investing today.
1. Creating Wealth Simplified by Seveney Investments
Hosted by Christopher Seveney and Lauren Wells, this real estate investing podcast covers all aspects of mortgage note investment. Along with their guests, Chris and Lauren offer tips on how to use the right tools and resources to succeed in this specific trade.
Each episode is packed with valuable insights and real-life examples, making it a great resource for both beginners and experienced investors.
2. Mortgage Note Investing Weekly
This podcast is hosted by the founders of Paperstac.com, Rick Allen and Brett Burky, who have a wealth of experience in the mortgage note investment industry. They provide practical advice and share their knowledge on different note strategies, market trends, and industry updates. With new episodes released weekly, this podcast offers consistent and timely information for investors.
3. Good Deeds Note Investing Podcast
Another podcast hosted by Christopher Seveney, the Good Deeds Note Investing Podcast focuses on non-performing notes and distressed assets. Along with his co-host, Jamie Bateman, Chris delves into various aspects of note investing, including due diligence, risk management, and exit strategies. They also interview industry experts to provide valuable insights and perspectives on the market.
4. The Note Closers Show Podcast
If you want to know how the experts control millions of dollars in notes, this podcast is for you. Hosted by Scott Carson, a well-known note investor and educator, this show features interviews with top industry players and delves into their strategies and experiences. It also covers different topics, such as fund management, note buying, and marketing.
5. Owner Financing & Note Investing Podcast
On her podcast episodes, educator, writer, and mortgage note investor, Dawn Rickabaugh, takes you through various aspects of owner financing and note investing. She shares her knowledge on creating cash flow from notes, gives tips on risk management, and also interviews industry experts to provide valuable insights.
With these top picks for mortgage note investing podcasts, you can easily find a show that aligns with your investment goals and provides valuable information to help you succeed as an investor. So, why not add these podcasts to your playlist and start learning from the professionals today?
Conclusion
Listening to a real estate investing podcast can be a game-changer for mortgage note investors. It provides you with access to industry insights, expert advice, and first-hand experiences from successful investors. By choosing the right podcast for your needs and regularly tuning in, you can stay informed and ahead of the curve in the ever-changing world of mortgage note investing. Your success as an investor could be just one podcast episode away!
If you're looking for more real estate investment tips and information, feel free to check out our other posts!
Recommended Posts: