Vintage decor is one of the hottest trends in interior design right now. People spent more time at home during the pandemic (and a lot are still there due to increased work-from-home opportunities) so, many became more interested in decorating and furnishing their homes. And, to save some money, they've increasingly turned to vintage and consignment shops to find everything from furniture to knick-knacks.
Whereas, Ivy Home has a vast collection of Furniture, lighting, home decor, wall art, etc. Attitudes toward shopping secondhand have changed, and the vintage and consignment market is expected to grow over the next few years. Many folks have developed a deeper appreciation for vintage decor and are looking to decorate their homes with unique, meaningful pieces instead of the same pre-fab home goods their friends have. Vintage-inspired pieces have become much more popular in recent years, as well.
5 Vintage-Inspired Home Decor Ideas
Do you want to give your home a fresh look with vintage-inspired decor? You're in the right place! From displaying nostalgic artwork to repurposing old furniture pieces and using them in unique ways, there are many ways to add vintage vibes to your space. We've assembled some of our favorite vintage-inspired home decor ideas to help you transform your home into the old-fashioned oasis of your dreams.
1. Make Your Own Vintage-Inspired Art
Making your own vintage-inspired art is a fun way to fill your home with retro charm, and it's something you can do even if you are not a skilled artist. With diamond painting, anyone can create beautiful works of art featuring old-fashioned objects and scenes, like a vintage red truck draped in an American flag and Landscape diamond paintings make lovely decor items, as well.
Diamond painting doesn't require any skills or experience, and it's easy enough for anyone to master. Even kids can create breathtaking artwork using the best diamond painting kits. Similar to painting by numbers, this project involves placing colored "diamonds" at specific points on a pre-printed, self-adhesive canvas. If you can match colors to their corresponding symbols, you can make your own vintage-inspired art for your home.
Learning how to paint with diamonds takes just minutes, and it enables you to create art for your entire home. Plus, this hobby is extremely relaxing, unlike trying to buy the perfect piece of art online.
2. Settle on a Style
"Vintage" is a broad term that can mean different things to different people. Typically, it's used to describe things that are roughly 20 to 100+ years old. When you think about it, there have been a lot of styles in that time frame! And your idea of vintage-inspired home design may be completely different than that of someone else. So, before you dive into decorating, settling on a specific vintage style is crucial.
Some of the most common vintage styles include:
Traditional
Art Deco
French Country
Mid-Century Modern
Boho
Hollywood Regency
The style you choose will directly impact all of your other design choices, so this step is extremely important.
3. Choose a Retro Color Scheme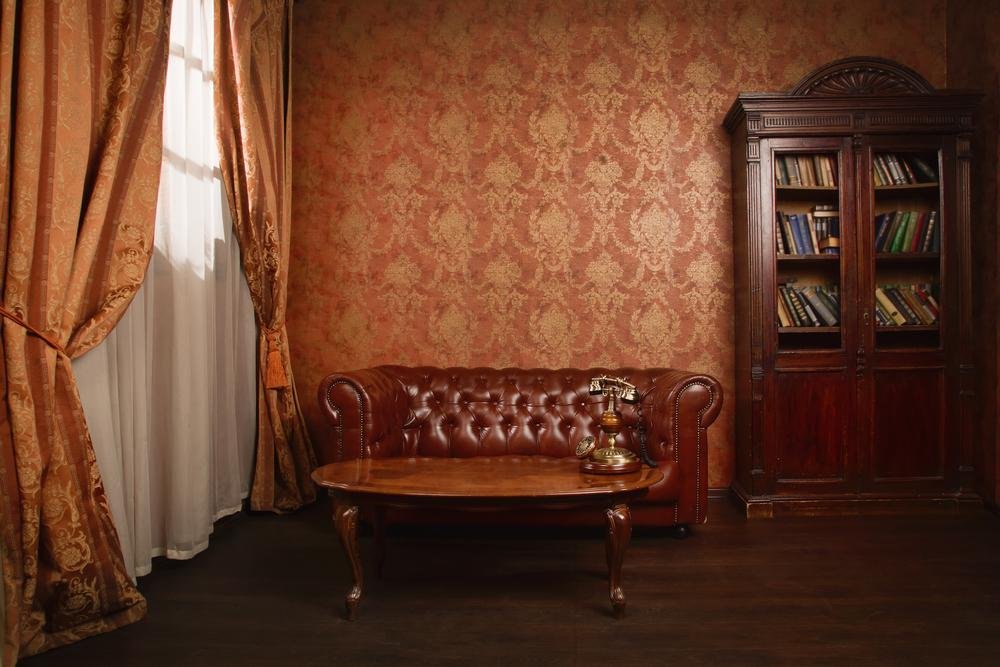 Color plays a huge role in the overall look and feel of any room. So, even if you want to give your home vintage vibes, stick with a classic color scheme. Neutrals are usually your best bet, providing the perfect backdrop for all of your vintage pieces and giving both historic and modern homes a bit of old-fashioned charm. Jewel tones work well, too, as long as you are careful not to overdo it.
If you're unsure what would work best, refer back to your chosen style. Spend some time searching for inspiration and you'll likely find certain colors that pop up frequently in certain styles. Deep, rich browns are common in traditional vintage decor, for example, and white is common in French Country decor.
4. Get Creative!
While searching for the perfect furniture and decorative items, don't be afraid to get creative. Rather than relying on mass-produced, vintage-inspired items, think about how you can make your own. In addition to creating the right vibe in your home, making your own decor adds a personal touch.
Old ladders make great decorative objects, and you can even use some as display shelves. To turn a ladder into a shelf, you'll need a wooden stepladder, not a straight one, and some boards. All you need to do is attach boards that are even with the steps and then lay planks between the steps and the boards you just added to create shelves. Once assembled, you can use your new shelf to display books, antiques and anything else your heart desires.
There are many other antiques and vintage items you can use as decor, too. Stack three vintage suitcases to create a nightstand. Hang antique windows on your walls to use as frames. Spend some time checking out local antique and consignment shops and let your imagination run wild. Try to look at vintage objects in new ways and consider how you can transform them into the perfect decor for your home.
5. Curate a Gallery Wall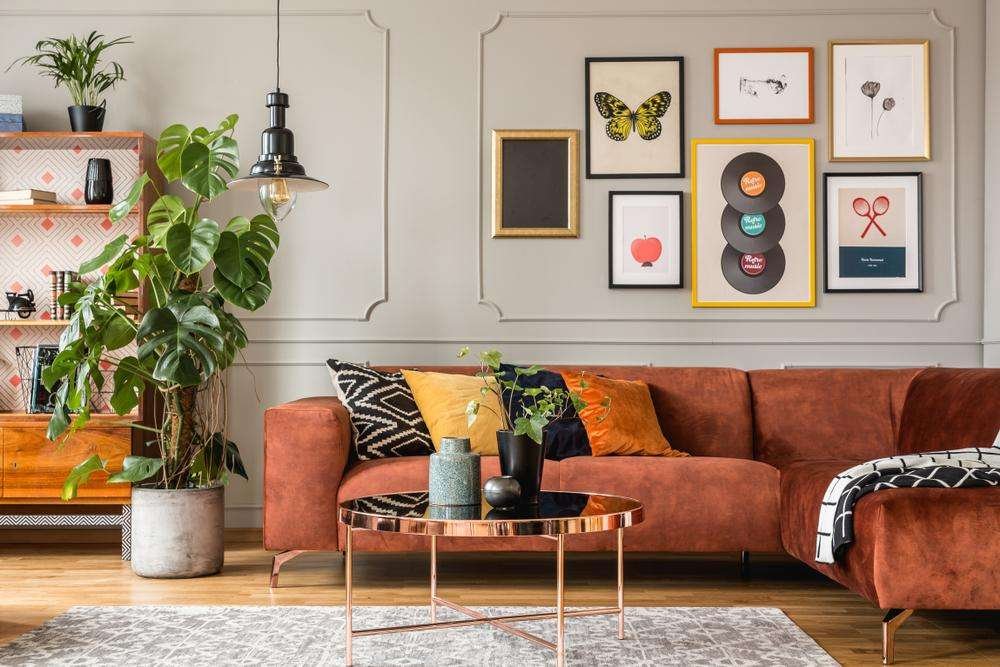 Gallery walls are perfect for displaying vintage-inspired artwork, ornate mirrors, antique photographs and more. An eclectic gallery wall featuring carefully chosen pieces instantly gives any room an old-fashioned feel. When shopping, be sure to look for vintage frames to go along with any artwork or photos you'd like to display. Modern frames will clash and detract from the room's vintage vibes.
Curating a gallery wall isn't as difficult as you might think. You may need to experiment to figure out which objects and arrangements look best, but creating a gallery wall is easier than it looks. Updating one is simple, too, allowing you to switch out pieces as your style evolves.
Conclusion
Vintage-inspired home decor ideas are all around you. Whether you search for inspiration online or visit local antique shops, you will find plenty of great ideas to get your creative wheels turning. The tips and ideas above will help you get started.