When it comes to home repairs, there are a number of common issues we all face, and it doesn't seem to matter whether a house is new or old. Repairs aside, human nature drives us to continually restyle or update things in our homes, even if we absolutely love where we live.
To follow are our ten best tips and unique hacks to help you with your everyday home repairs and modernization projects, whether you are new to home improvement or a seasoned do-it-yourself.
1. Fix Nail/Screw Pops in Drywall (Easily and Permanently)
Nail or screw pops are one of the most common drywall defects homeowners come across. It's caused by "wiggle room" that forms between the nail or screw and the stud, typically due to shrinking or shifting.
Fortunately, this issue can be easily (and permanently) fixed with the use of some simple hand tools and 3M High Strength Small Hole Repair All-In-One wall patch.
The procedure to fix nail and screw pops in drywall involves some simple prep to clear away the problem, followed by re-securing the drywall with new screws and applying the wall patch compound.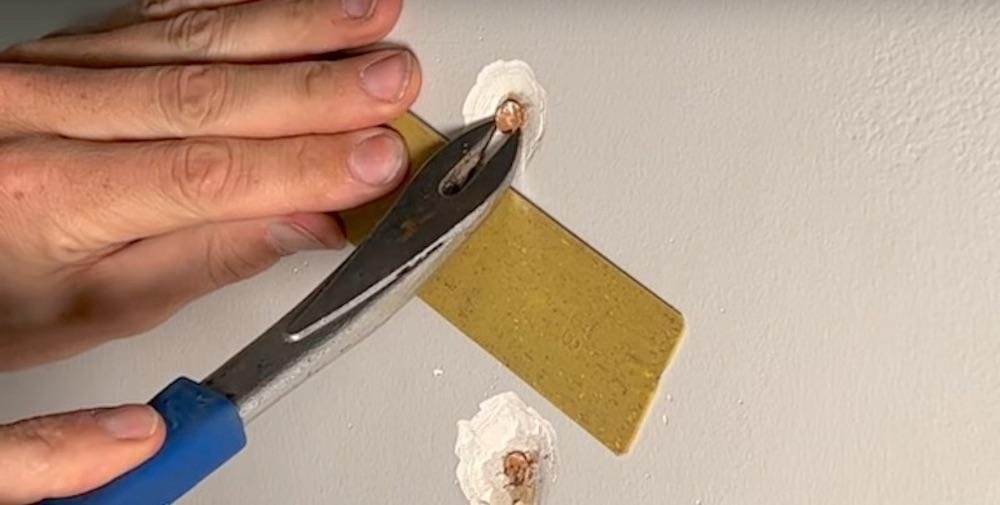 2. Step Up from Residential to Commercial-Grade Outlets
One of the best and simplest things you can do for the safety of your home's electrical system is to use commercial-grade (often called "spec-grade") outlets.
Whether you're replacing a few receptacles or building a new home, it's well worth it to spend the couple of extra dollars per outlet to have a superior component. For a new build, this upgrade might cost you an extra couple hundred dollars in materials (labor will be the same).
The use of commercial-grade outlets means less risk of failures and ground faults that are not only inconvenient but also dangerous. When it comes to your own home, this is a no-brainer.
3. Upgrade to Soft-Close Cabinet Doors
Got cabinet doors that won't stay closed? Looking to simply modernize your cabinetry?
Upgrading to soft-close cabinet doors is an easier project than you think!
With some basic tools and minimal expense, you can repair defective hinges and give your cabinets a modern touch with soft-close hinges. Just make sure you select the same hinge type and "overlay" when ordering your new hinges.
4. Breathe New Life into an Old Deck
Believe it or not, a beat-up, old, pressure-treated deck can be refinished to give a completely new and revitalized look.
First, pressure-washing can clean off years of dirt and totally refresh the deck boards. Second, deteriorated boards can be replaced if the deck structure is sound.
These simple steps can keep you from replacing your whole deck and save you thousands of dollars!
5. Fix Sunken Outlets with Spacers
A common problem around the house is sunken outlets, where the receptacles are set back from the face plate. Not only is a sunken outlet unsightly, but it could also be a safety/compliance issue.
Happily, a sunken outlet is easy to fix with spacers specifically made for this type of repair. You can find these light switch and outlet spacers at pretty much any home improvement stores and each spacer is 1/16" thick then you can just stack multiple spacers and place around both mounting screws to get the desired adjustment.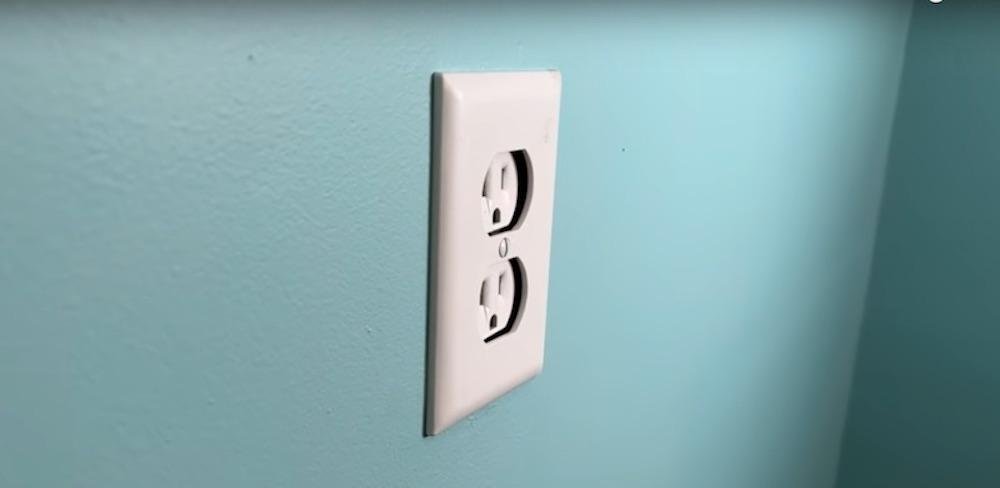 6. Replace Exterior Door Weather Seals
A frequently neglected aspect of your exterior doors is the seal under the door. A healthy weather seal on the bottom of your doors will keep drafts, precipitation, and bugs outside where they belong.
Replacing the weatherstripping on the underside of a door is a surprisingly easy DIY project because most doors are designed for effortless removal and swapping out of the seal. It takes minimal time, even if you're new to home repairs.
7. Make Use of a Home Maintenance Checklist
Keeping track of all the regular maintenance in your home can seem a bit daunting at times. An effective way to tame the overwhelm is to use a checklist.
A checklist that breaks tasks into monthly, seasonal, and yearly sections is an efficient way to organize home maintenance tasks. Simply tacking up the list in a place where you'll see it often is a great way to ensure things don't fall through the cracks.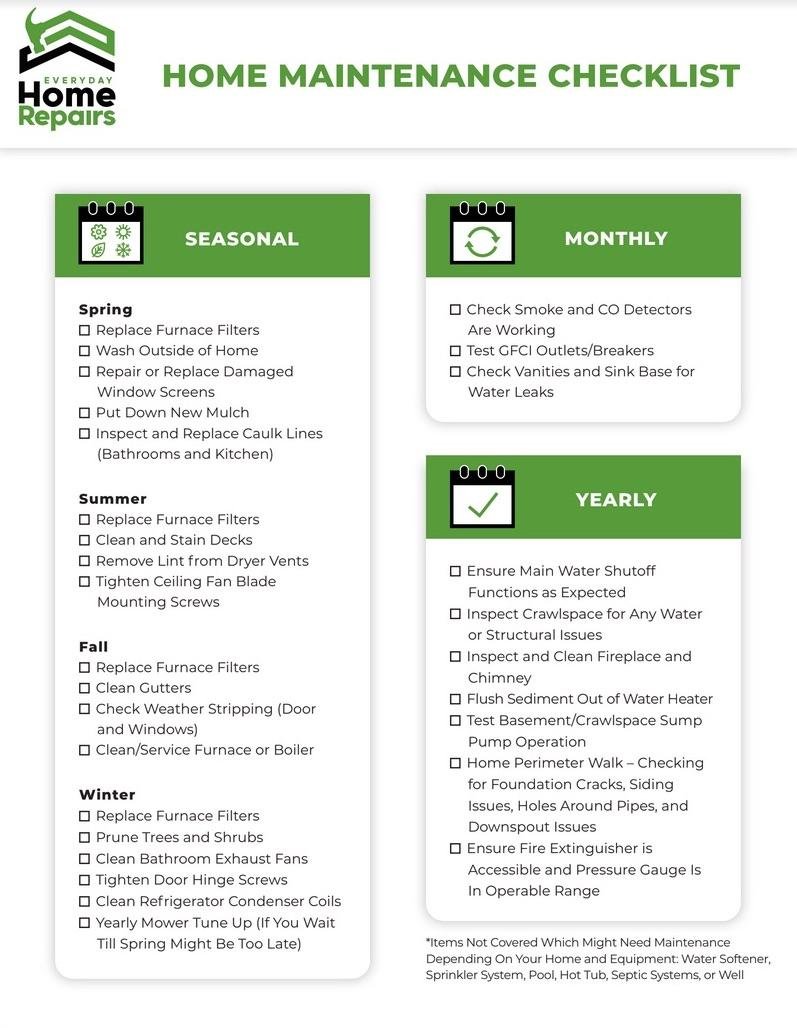 8. Rejuvenate Old Appliances by Painting Them
Got an old appliance that works fine but is suffering from exterior rust or corrosion?
You can make the exterior look like new again by treating it with Rust-Oleum Rust Reformer and repainting it with appliance epoxy. The prep needed is quite simple, amounting to a good degreasing and sanding of the appliance doors or exterior panels. The most difficult thing about the project might be waiting for the epoxy to dry thoroughly between coats.
For an investment of about $40, repainting an appliance is an amazing way to save money and reduce waste.
9. Waterproof your Sink Base and Bathroom Vanity
Water leaks under the sink of your kitchen or bathroom are a common problem that frequently goes unnoticed because of all the stuff we keep in the cupboard or vanity. Why not take preventative action with these plumbing tips?
With the use of cheap peel-and-stick vinyl tiles (think the clearance section of your local big box store) you can spruce up the look of your under-sink storage area and fend off water damage to the sink base.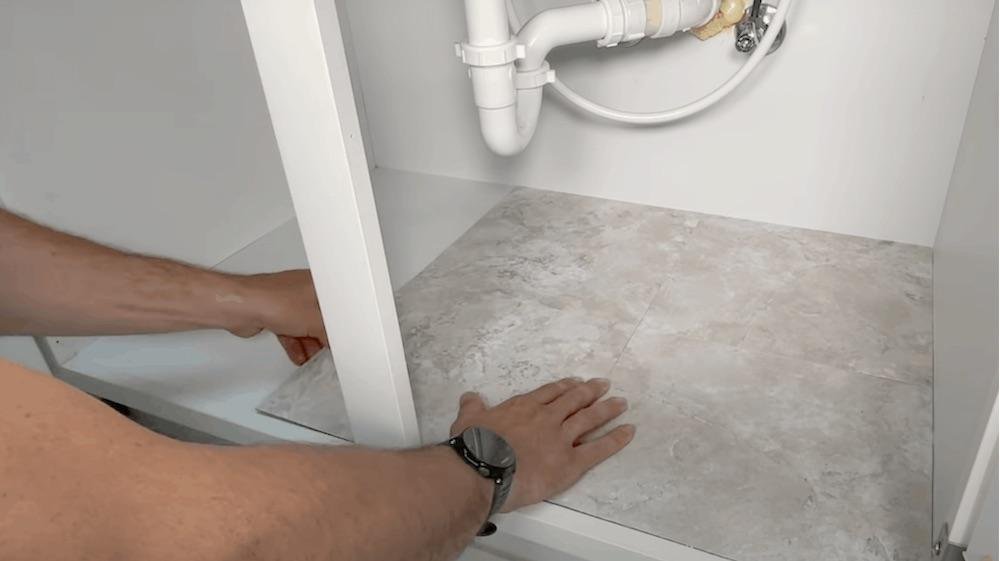 10. Fix Loose Towel Racks and Toilet Paper Holders
Annoyed by a towel rack or toilet paper holder that has pulled away from the wall? Not only is it unsightly, it's also inconvenient.
There is an easy and economical fix for this problem: toggle bolts. Replacing drywall anchors with toggle bolts is a super-quick matter of widening the diameter of the existing holes with a drill. Depending on the size of the hole from the old anchor you might not even need a drill and just press the wingnut through the old anchor hole. Even though it's a super-quick fix, it's a solution that will cure this issue for years to come.