What's better than centuries-old masterpieces to seek inspiration from art history? Yes, the ancient famous portrait paintings carry a lot of knowledge. But, focussing a lot more than idiosyncratic landscapes and thick brushstrokes, these paintings carry consistent value.
When we consider art, there can be many assumptions, varied techniques, and styles to make even a tiny canvas into beauty. But what matters the most is the inspiration to make it happen and perfect for wall decoration.
5 Famous Portrait Paintings for Your Inspiration.
Thus, here in this segment, we have entailed a list of renowned art portraits that continue to shine bright in world-class museums and art galleries. So, let's go, art fanatics, and find out more about these inspirational gems.
Mona Lisa by Leonardo da Vinci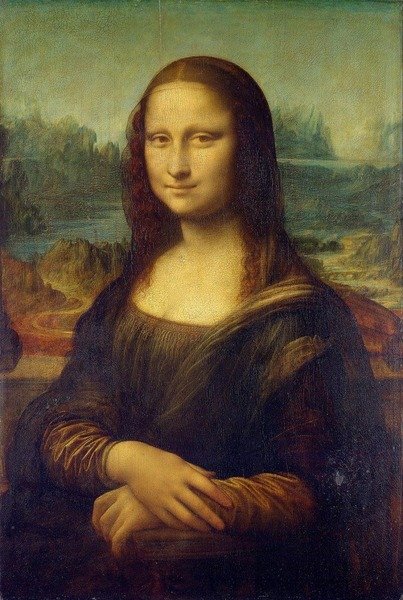 From both the technical and historical aspects, "Mona Lisa" is a centuries-old famous portrait that remains in the limelight to date. Leonardo Da Vinci was a perfectionist; similarly, he left no stone unturned in paying so much attention to detail while crafting the oil painting.
The composition of the "Mona Lisa" creates a triangle in the oil painting. The arms are its base giving her stability, and these are the leading lines towards the head that is seen as the top of the triangle. The pose of the renowned lady is three-quarters towards the viewers with relaxed crossed arms.
Art fanatics can learn so much more than color play from Vinci's "Mona Lisa". Don't forget that imitating the most famous painting in the world is no easy feat. However, there is always room for inspiration to learn from Leonardo Da Vinci's enigmatic young woman.
Portrait of a Young Woman by Edgar Degas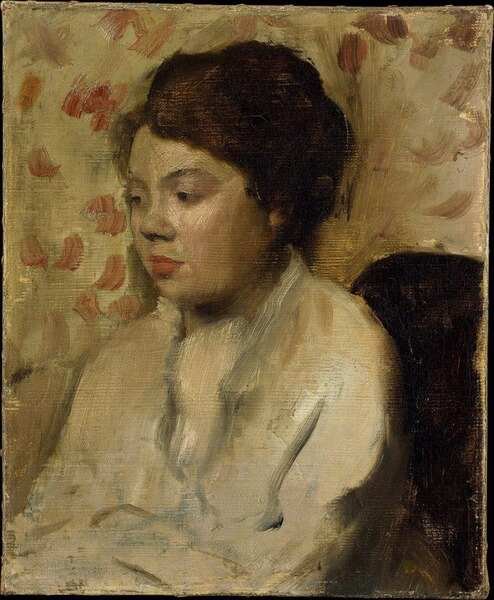 Impressionism and photography were two parallel ideas in art history. Well, it's great to experience the invention of photography as painters are now released from the burden of capturing things 'as they are.'
Edgar Degas was a famous impressionist painter who mastered the art of photography. The "Portrait of a Young Woman" by the artist is one of the most extensive and famous portrait paintings. It became a highly recognized work of his career.
According to the National Gallery of Art, his paintings were described as "the figures are cut off and positioned off-center. Sightlines are high and oblique". Standardizing his art as a benchmark of perfection, this painting is worth admiring for every budding artist.
The Milkmaid by Johannes Vermeer
Popularly called "The Kitchen Portraits", Johannes Vermeer "The Milkmaid" is a very famous art portrait. The Dutch artist paints a domestic scene depicting a kitchen maid pouring milk from a jug. The prominent artworks greatly vary from Vermeer's other works.
It was so because he chose a subject of a simple and sturdy older woman. As if the subject is opposed to the affluent and elegant young ladies he normally painted. The artwork continues to be a popular attraction in his long artistic career. The milkmaid commands our attention towards her simple task. She is standing like a statue in a brightly lit room.
The figure is painted with a slightly lowered perspective. The viewers get served with a monumental character to look at and consider thoughtfully about it. Vermeer's handling of perspective and light brought to life a realistic-looking kitchen. It appeared as a bear except for the activity of the milkmaid into so much more than perfection.
Portrait of Madame by John Singer Sargent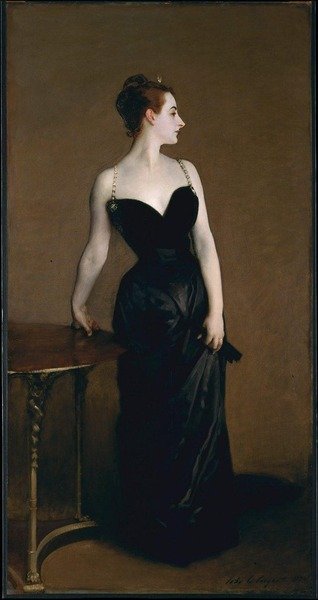 John Sargent won hearts worldwide with his delicate beauty, "Portrait of Madame". The American artist did not draw this one for commercial purposes, as his fellow mate requested it from Paris.
The woman in the painting was Virginie Amélie Avegno Gautreau. She was a young socialite, the wife of a successful French banker Pierre Gautreau. The madam wears a black satin dress with jeweled straps.
These are simultaneously revealed as other aspects of her body as one looks at the painting from different angles. The pale shades create a beautiful contrast against the dark color of her dress. The oil on canvas measures 234.9 cm by 109.8 cm and is currently housed at the Metropolitan Museum of Art, New York City.
Self Portrait with Straw Hat by Vincent Van Gogh
Coming straight from the canvas of Vincent Van Gogh, "Self Portrait with Straw Hat" became a highly acclaimed work of art by critics. The portrait of famous paintings was modeled by himself to practice his techniques.
The artist has a strong affection and similarly displayed great interest in the human face. All his multiple self-portraits are proof that he loved painting himself portraits. Van Gogh started "Self-Portrait with a Straw Hat" series between 1886 and 1888. It was when he was living with his brother in Paris. It is in an attempt to depict a whale of emotions he was feeling at the time.
Van Gogh is dressed in a yellow straw hat and a blue work coat usually worn by peasant laborers. The clothing properly fit Van Gogh's self-image of a working man, with the clothes expressing the image he portrayed.
The Bottom Line
Explore more such inspirational paintings from great artists that gave this world an art worth remembering. To order these online, visit reliable websites that sell oil painting reproductions at cost-effective prices.