Moving into your own space may be one of the highlights of your life. Everything's nice and polished, especially the new furnishings, fresh paint, decors, and the overall glow of being a new homeowner.
After a while, you're bound to notice some things: the wide empty walls, the dull paint, or those awkward furniture placements. This is when you know it's for an update, which is an excellent idea until you think about the time and budget it will take.
Don't bail on the plan just yet. Home improvements don't have to be excessively expensive. You can do it all yourself with the proper tools and video tutorials online.
Read on and explore beginner-friendly and affordable home update ideas for you.
Repaint Walls
A fresh coat of paint is the easiest way to give your home a brand-new feel. No wonder one survey said it's the leading home service project in the US. A new, beaming color or a neutral palette immediately sets the tone of a room. If you want an updated interior, refresh with a new palette.
Use Wallpapers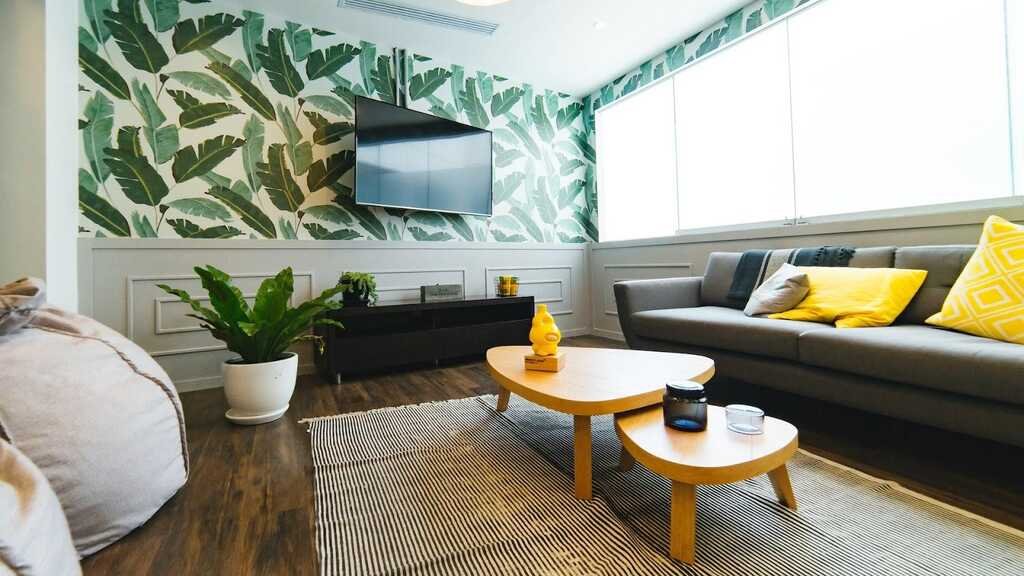 Repainting requires tools, and it can take much time to prep and paint your walls. On the other hand, wallpapers require less effort. The peel-and-stick types are relatively easy to install and cost a lot less. They also come in different designs that are great for patterned and accent walls that are otherwise too complex to achieve with paint and a brush.
Spruce Up Your Cabinets
Those bland cabinets in your kitchen and bathroom could use a new splash of hue. You can also replace the hardware, paint the knobs or handles, or install glass on the doors for better visibility. If you have the budget, you can add organizers to your cabinets to make them more convenient and to use your space more efficiently.
Bring in Houseplants
Houseplants not only elevate your home's mood and appeal, but they also improve your mental well-being. Place them in colorful and sleek pots, reused wooden boxes, or stools for added style.
Upgrade with a New Backsplash
A new backsplash is a no-fuss and low-cost way to add character to your kitchen. It also helps protect your wall from the inevitable spills and splatters. Choose the material that perfectly matches your kitchen cabinets or appliances, whether ceramic, bead board, stone, or glass. On the more frugal side, you have terrific peel-and-stick backsplash options.
Repaint the Doors
Doors are resilient and expected to last a house's lifetime. Unless the knob detaches, the hinges break, or the door dangles on the frame, it's the last thing you consider upgrading. You can ask your locksmith to fix or replace these locking implements.
However, frequent traffic can easily damage the surface of your door with scratches, chips, and dings. Applying a new coat of paint or a lacquer coating can effectively conceal these imperfections and improve your home's curb appeal.
Install Wall Shelves
Consider mounting wall shelves if you're wondering what to do with an empty wall. They're the ultimate space-saving alternative to cabinets that take up much floor space and are ideal for extra storage. Wall shelves are a fitting place to display awards, picture frames, potted plants, a collection of action figures, or expertly hand-crafted swords from different eras.
Ultimately, wall shelves provide an excellent solution for managing space efficiently and serve as functional and aesthetic additions to your decor that can complement your DIY home improvement.
Time for a Makeover
If you have arrived at this end, it's time to use these tips. Don't put them off any longer. Home improvement projects don't have to involve major construction or a big budget. Start with small, inexpensive DIY projects you can complete over the weekend.
Embrace the satisfaction and pride of enhancing your living space with your hands; remember, every slight improvement makes your house feel like home.
Recommended Posts: