Mixing wood and white trim is a trendy interior design in many homes. Few owners say it's outdated, and others explain how the extra effort is valuable and saves money. You might also want to Mix wood and white trim at home for your specific room.
When wood and white trim mix properly, it creates a cohesive design. The project can be more satisfying when applied with different colors. Craftsman-style homes, bungalows, and specific homes widely used a mixture of hardwood doors and trim.Mixing wood and white trim can light up your space and give a calming aroma.
However, the project of mixing wood and white trim can be challenging. You have to determine specific rules for this project. For example, choosing the right wood trim, adding white trim in particular areas, selecting start to end point etc. So you should read our mixing wood and white trim guide to give your home a perfect finish. Moreover, Introducing a stylish wool Persian rug into the space can further enhance the room's aesthetic, complementing the wood and white trim elements.
Can I Mix Wood and White Trim?
According to certain interior experts, wood trim should not be used with white walls or trim. It is an outdated style of home decor that followed years ago.
Honestly, mixing wood and white borders is a popular interior design in the history of most homes and residences. Some interiors also argue that adding black trim would be light absorbing and disturbing at home.
So can you mix wood and white trim at home? One possible reason is the design makes the room brighter and bigger. It also creates a cohesive look when used with multiple colors. Still, the vital steps should be followed while mixing wood and white trim at home. Below is a helpful guide for this task.
Related Post: Top 5 Neutral Colours for 2023 to Make Your Home More Attractive
How to Mix Wood and White Trim for Perfect Finishing?
Mixing wood and white trim can be boring and look old-fashioned if not used properly. You should check Certain things when following these paint projects.
Determining your needs and choosing the right wood is vital in the process. So below are the tips to lighten up your space with wood and white trim.
1. Select the Area at Your Home
It's true that every corner of your home is not suited for wood and white trim. So try to use the paint on doors and windows rather than the kitchen or bathroom.
Depending on the location change, the colors, and shades. Suppose you apply the same style and pattern on certain doors or windows.
Follow the same steps in other areas of your room. It will help to keep a tone in the house. Remember, the color and dimension of trim also depend on flooring types, hardwood, or others.
2. Select the Wood Trim
Selecting the proper wood trim is essential when mixing white and wood trim at home. Try to choose a standard style according to your house tradition.
Consider using wooden molding and paneling if you live in a traditional old age home. Experts say cedar and redwood are very effective for the task. These woods naturally prevent moisture and insects at home.
3. Choose Which Trim Will Be Stained.
It is crucial not to paint every wood trim with white paint. Some wooded areas at home look accurate without painting. So always determine whether to stay stained finish or non-painted. After that, select trim, molding, and casing areas that need to work.
You can go through specific questions like does the stain finish look good in the area? Is wood trim allowed white paint? Does trim make any changes? And others.
4. Choose Which Trim Will Be Painted
Similar to the stained finish, consider those trim, molding, and casing areas that need to be painted. Consider certain things before starting the work.
For example, which wood trim looks boring in a stained finish? Is the wood inexpensive? Condition of the trim and others. After determining the areas, start white trim by following a style.
5. Decide Starting and Ending
Deciding the start and end points for Mixing wood and white trim is the trickiest part. Most users are confused about where to start the white trim, where to keep the stained finish, and where to paint.
In this case, you have to follow wood trim in moderation. It means starting your painting from door and window areas and noticing how it looks.
Keep the wood trim in the stained finish if it is poor quality, damaged, or not well for white trim. In short, always follow the same pattern when Mixing wood and white trim at home. For example, if your window and door casing has white trim, follow the process for baseboard and crown in a room.
6. Determine if Each Window Will Be Painted or Stained
Keeping each window's casing paint or stained finish is only sometimes necessary. You have to determine some points before applying the repeated steps.
Follow specific criteria to choose which windows should be stained or painted. For example, apply high-contrast trim if you want to highlight your window.
In contrast, use a low-contrast trimcolor if the window needs to feel bigger. But if you think nothing to do with windows, keep them in the stained finish.
7. Determine if Each Door Will Be Painted or Stained.
Like the window casing trim, door trim also depends on room type. So if your room has a single door, color it with white trim and paint the opposite door with a unique color.
On the other hand, if the door has a single entry without an additional door, paint it in single white trim or keep a stained finish.
Also Read: How to Avoid 9 Drywall Texture Problems?
Why Should You Mix White and Wood Trims?
The natural warmth and versatility are the primary reasons behind the white and wood trims' popularity. In additioin to it, White trim gives a calm, bigger and stylish aroma to the room.
On the other hand, wood trim offers your space a classy and traditional look. So below are the three common reasons why you mix white and wood trims at home.
Firstly it is way more cost-effective than other interior and exterior works. Here you don't need to paint complete homes and rooms.
Second, both wood and white trim are natural colors that don't fight for attraction. Instead, they give you a calm and relaxing aroma
Thirdly the white trim creates bigger and lighter space while the wood trim gives a bold look in blank white paint.
Mixing Different Trim Colors in Different Rooms
Mixing different trim colors in different rooms is always a good idea. Until you have a purpose for following the steps.
Wrong decoration can mess up the place and make it feel like multiple rooms in a single home. So choose your trim color wisely when applied to different spaces.
If you want to feel happy when visiting the bedroom, trim the space with warm colors like red, pink, and yellow. It will work better than any other trim paints. Similarly, apply colors like white, blue, and green if you want a relaxing and calm feeling.
NeonSigns.com are definitely a great choice when it comes to using different colors to decorate a room. It meets the color scheme of the room and at the same time, it can also provide the effect of lighting. And you don't have to worry about not having a favorite neon style because you can customize them to your liking!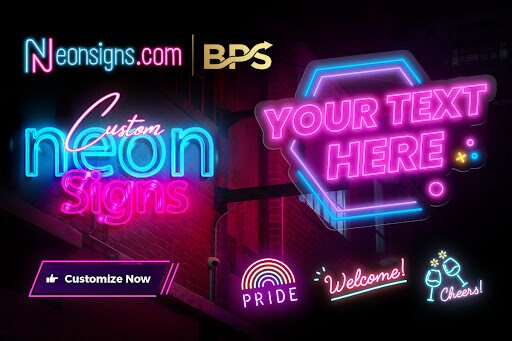 Can I Mix White and Stained Trim?
Yes, you can mix white and stained trim in rooms. Indeed there are two types of trim followed in home improvement projects: stained or painted. If your wood casing is damaged, old, or expensive, apply stained trim by matching with the wood color.
Additionally, you can add white paint to color-trim the surrounding area. Remember, the color should be complementary, and the texture should be different. Bad matchups can mess up the room in terms of decoration.
Can I Mix Oak and White Trim?
People argue when it comes to mixing oak and white trim at home. Many users think it's an outdated style of home decor.
On the other hand, few people enjoy the match-up after oak and white trim. Generally, the mixing can give a classy and traditional style to your room. Indeed the choice is yours, it's all about what you like or taste.
Remember, mixing wood and white trim should be used to enhance decoration and style. It is recommended to mix different colors to determine your exact preference.
Also Check: Things to Consider When Choosing Colors for Your Home
Is It Okay to Have White Trim and Wood Doors?
Yes, it is definitely okay to have white trim and wood doors. Still, you have to consider a few things before applying.
Expert interiors say dark wood like mahogany is perfect with light-colored trim like white or beige. On the other hand, darker trim like black or brown is good for light-colored wood doors like pine. So you have to determine which type of wood door you have.
Do Baseboards and Trim Have to Match?
It is not a rule to match all windows, crowns, and baseboards with the same trim color. Still, it provides a consistent and traditional pattern in your rooms. You can mix the trim color according to your room and wood casing type.
Should You Paint the Wood Trim White?
Generally, it depends on your preferences white trim has a long history in residences and homes. The color combination brings a fresh and calm aroma to the space. Still, it all depends on the factors we discussed above.
Conclusion
To bring perfection, you should consider your wood types, culture, and preferences.You should always mix the trim color according to your space. It will help to determine what looks perfect in your eyes. Still mixing wood and white trim always gives a classy look at home.
Recommended Posts: