Looking for "We Buy Houses Columbia" companies to sell your home in Tennessee fast for cash? Whether you're moving to another city for a job opportunity or planning to downsize, it doesn't mean that you have to settle for a low price for your property. In fact, you can get a favorable deal out of the sale if you do it right!
However, selling your home quickly for cash can be pretty tricky, especially if it's your first time. Lucky for you, we're here to help. In this article, we'll discuss the steps before offering your house for sale and walk you through the process, so you know what to expect. So sit back, relax, and let us guide you to a successful sale!
Easy Steps Before Offering Your House to Cash Home Buyers in Columbia
While you can always sell your home as-is, it's beneficial to do some preparations beforehand. This maximizes your chances of getting a higher offer and speeds up the entire process. Here are six easy steps you can take before approaching "We Buy Houses Columbia" companies.
Improve Curb Appeal
How your home looks from the outside will greatly affect its value. It's the first thing that cash home buyers in Columbia see and can significantly affect how they'll price your property. To ensure you make a good impression when they view it, there are simple curb improvements that you should make.
Rehab the Lawn
A well-maintained lawn can instantly improve the curb appeal of your home. Start by mowing and edging the lawn, removing any weeds or dead plants, and trimming overgrown shrubs or trees. You can also add some colorful flowers or potted plants to make it more attractive.
Give Your Exterior Walls a Fresh Coat of Paint
If your walls have already seen better days, it's time to give them a new coat of paint. This is one of the most cost-effective ways to improve the appearance of your home's facade. Pick neutral colors that will appeal to most buyers and make sure to patch up any cracks or holes before painting. This can instantly make your home look well-maintained and add value to it.
Spruce Up Your Front Porch
The front porch sets the tone for the rest of the house and can greatly affect their overall impression. To make this area more inviting, consider adding a new welcome mat, some potted plants or flowers, and some outdoor furniture, like chairs or a small table. You can also repaint your front door or add some decorative accents, such as a wreath, to make it more eye-catching. These small touches can go a long way in making your home look well-cared for and appealing to the buyer.
Do Some Quick Repairs
Like a bad curb appeal, broken fixtures and minor structural issues can significantly pull down your home's value and discourage Columbia house buyers from making a good offer. Take a walk around your house and make note of any obvious issues that need to be fixed before putting it on the market.
Leaky faucets, cracked tiles, malfunctioning appliances, and squeaky doors are just some of the quick fixes you can easily do on your own or with the help of a handyman. These small repairs may seem insignificant, but they can make a huge difference in the buyer's perception of your home's overall condition.
Which Areas of the House Buyers Would Focus On
Buyers are particularly interested in the kitchen, bathrooms, and bedrooms. So, make sure these areas are in top condition before putting your home on the market.
Consider doing some minor upgrades, like replacing old cabinet handles or adding new light fixtures, to give these areas a fresher look. Also, ensure all appliances are in good working condition and the plumbing is functioning properly.
Clean and Declutter
This may seem like a basic step, but it's essential in making your home look more appealing and spacious. A cluttered and dirty house can make even the best property look uninviting and turn off potential buyers.
Start by getting rid of any unnecessary items, such as old furniture or decor pieces, which may be taking up too much space. This not only makes your home look more spacious but also allows buyers to envision themselves living in the space without being distracted by your personal belongings.
Next, give your home a thorough cleaning from top to bottom. Pay extra attention to areas that are often overlooked, such as the ceiling, baseboards, and windows. A clean and well-maintained home can make a great impression on buyers and increase the chances of getting a higher offer.
De-Personalize Your Home
One predicament people encounter when selling a house is that the property is too personalized, making it hard for buyers to see themselves living there. And, this is especially true when you sell inherited house Columbia properties—they are still filled with the previous owner's personal belongings.
To avoid this, make your home look as neutral as possible. Remove any personal items, such as family photos or memorabilia, and add some generic decor pieces. This can help buyers see the property in a more objective light.
Stage Your Home
Arrange furniture, decor, and other items in a strategic manner to showcase the best features of your home. During this step, think about how you can create a flow and maximize space. Remove any bulky or unnecessary pieces that may make the rooms look smaller.
You can also consider professional staging services to help you create an appealing atmosphere that fascinates most buyers. They have the expertise and knowledge to showcase your home's best assets and create a welcoming ambiance.
During the staging process, make sure to open all curtains and blinds to let in natural light, which can make your home look brighter. You can also add some fresh flowers or plants to bring life into the space. These small touches can make a big difference in how buyers perceive your property.
Get an Instant Home Valuation
Time is of the essence, and it can take weeks to have your home appraised. Lucky for you, you can now get an instant estimate using the best home value estimators that you can find online. These tools use the latest data and algorithms to give you a more accurate estimate of your property's value, helping you set a realistic price that will attract buyers. All you have to do is enter your home's information, and you'll have an estimate in just a few minutes.
Selling to Columbia House Buyers: The Process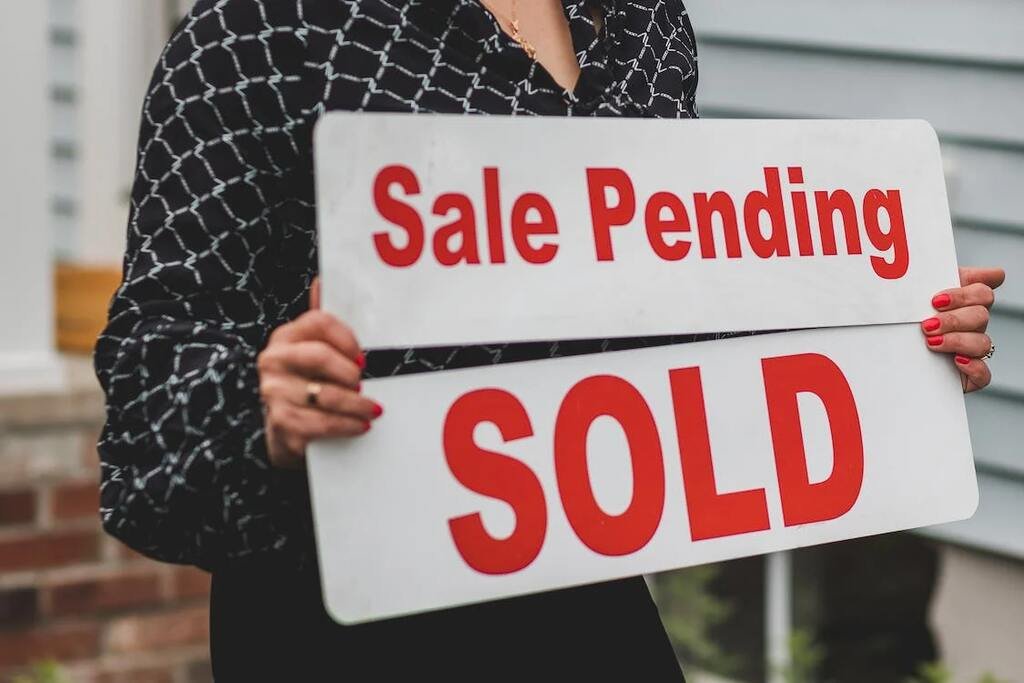 Once you have done the necessary preparations, you can now start thinking "How do I sell my house fast Columbia for cash?" Well, selling your home to fast cash buyers is not as complicated as the traditional methods. Here's how you do it.
Step 1: Contact the company.
Call the "We Buy Houses Columbia TN" company to submit your information and schedule a walkthrough of your property. You can also fill out an online form on their website, and someone will get back to you. The company will review the details of your home and set an appointment.
Step 2: Meet with the company's representative.
The company will send a representative to your home for the walkthrough. They'll do a quick inspection of your property and ask you some questions about its condition, features, and any issues you may be facing.
Step 3: Receive an all-cash offer.
Based on their assessment, the company will make you a cash offer that is usually a fair market value for your home. You're under no obligation to accept the offer, and there's no pressure to do so.
Step 4: Choose a closing date.
Once you have accepted the offer, you can now choose a closing date that works for both parties. The company will handle all the necessary paperwork and make sure everything is in order.
Step 5: Get paid.
On the agreed-upon closing date, you'll get cash for your house in Columbia in full. No hidden fees or commissions—just cash in hand for your home.
How Long Does It Usually Take to Sell Your Home Fast for Cash?
The answer to this question depends on several factors, such as the current housing market, your home's condition, and the company you choose. In most cases, selling your home to fast cash buyers can take anywhere from 7 days to a few weeks. But compared to traditional methods that can take months, this is a much faster option.
Remember that delays are also possible, so it's important to make sure you are dealing with a reputable and trustworthy company that has a proven track record of buying homes quickly for cash.
Should You Work with a Real Estate Agent When Selling a Home Fast for Cash?
It is a common practice in selling a home fast for cash not to hire a real estate agent, as you're directly dealing with the buyer. However, there are perks that come with working with an agent, especially if you're not familiar with the process or do not have time to deal with it yourself.
These professionals can help you determine the best listing price for your home based on current market trends and its condition. They also have excellent negotiation skills to get the best deal for your home.
However, keep in mind that working with an agent means paying a commission fee. This additional cost may not be worth it if you're in a rush to sell your home for cash.
Ultimately, the decision to work with a real estate agent when selling your home fast for cash depends on your situation. If you need someone who can guide you through the process, it may be worth considering. But if you're confident in handling it yourself, then working directly with a cash buyer is the better option.
Conclusion
Landing a good deal when selling your home to "We Buy Houses Columbia" companies doesn't have to be a daunting process. By following our guide, you can do it efficiently without having to compromise on the price. Do not let time be an obstacle in selling your home. Take advantage of the convenience and speed offered by fast cash buyers and get a fair price for your property.
For more handy tips on selling homes, feel free to check out the rest of our posts!
Recommended Posts: