Track lighting has become famous for homeowners who want to upgrade their homes and create a stylish, unconventional atmosphere. The ease of installation and adaptability in terms of design make it a versatile option. With trough lighting, you can direct the spotlight's attention to whichever item you choose. They come in various forms and kinds, providing many opportunities. Additionally, they don't take up much space and can be installed in tight quarters.
If you're looking to transform your home with track lighting, here are eight creative ideas to consider:
8 Great Track Lighting Ideas for Your Home
1. Use Non-standard Track Lighting
Track lights are available in various colors and finishes, including neutral black and white options and metallic bronze, nickel, chrome, and brass finishes. You can install contrasting colours to your ceiling to create a striking effect. For example, a black pendant mounted on a white top can add a unique detail to your decor, while a metallic finish can give a more luxurious and futuristic look.
If you prefer a more understated look, you can choose a ceiling light that matches the color of your ceiling. You will achieve a subtle and sleek finish that blends seamlessly into your decor, illuminating your art without drawing unnecessary attention to the track light.
If your room is rather plain and you want to choose the best pendant light finish, you can take into account the type of artwork, its frame material, or the colors in the painting to find a fixture that complements it well.
2. Customize Your Track System
Track light kits are an easy solution to your illumination needs, offering all the components in one package. You may want to consider a linear or monorail system if you have specific requirements or preferences. These systems provide flexibility and customization, allowing you to tailor your lighting to your unique space.
With a linear or monorail system, you can connect multiple pieces to create a custom length that fits your space perfectly. You also can cut the rail to your desired size. The result is a rail precisely the right length without requiring awkward extensions.
Spacing your luminaries is another aspect that can be customized with a linear or monorail system. Depending on your desired visual effect, you can cluster your lights closely together or space them further apart.
A linear or monorail system can also accommodate sloped ceilings or walls. You can create a system that follows the slope of your ceiling or wall using flexible connectors and angled adapters. It ensures a secure and professional installation of your lighting.
You can add dimming options to your track system for even further customization. To suit your mood or needs, you can adjust the brightness of your lights. Whether you want to create a cozy atmosphere or need bright light for a task, a dimming option gives you complete control.
3. Select Suspended or Mount Ceiling Track System
Depending on the height of your ceiling, you may choose to mount or suspend your rail lights. If your ceiling is over 10 feet high, suspending your pendant track lighting system can help you achieve a 30-degree beam angle, allowing you to easily aim your track heads and prevent glare on your glossy artwork and paintings.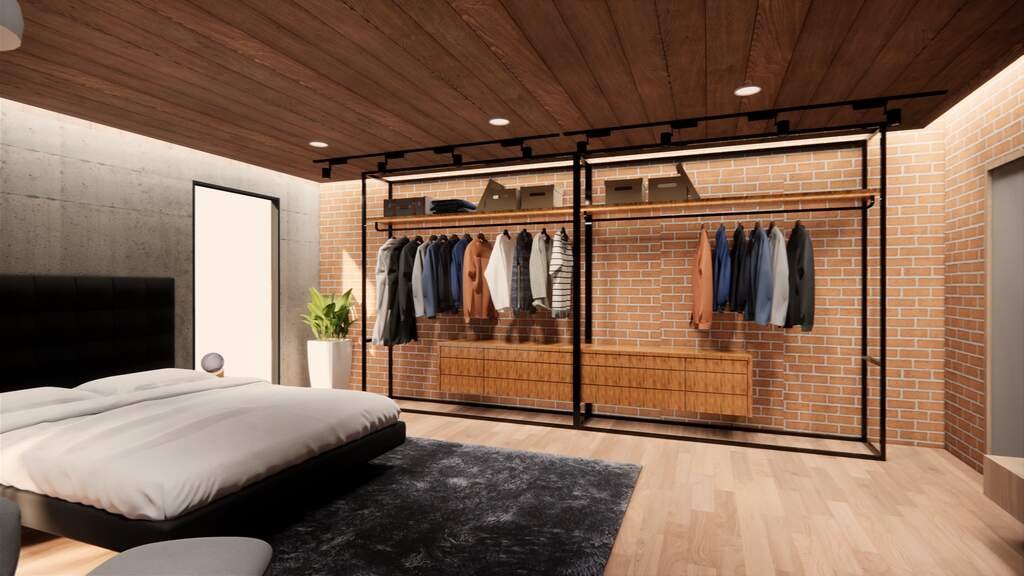 If you have lower ceilings, mounting your fixtures to the ceiling is a great option to achieve a subtle layout that illuminates your artwork effectively.
4. Appling Extruded or Recessed Lights within the Ceiling
If you mount a fixture on the ceiling, you can install it directly onto the surface or have it recessed within the ceiling. The recessed fixture design creates a more diffuse lighting source, while an extruded track light fixture displays the various configurations of your luminaries.
5. Track Lighting for Kitchen
For kitchen track lighting, it's common to highlight the kitchen island or breakfast area. Keep the luminaries consistent with the rest of the kitchen in style and color, varying from whitewashed to black, copper, or other options. The lights come in different sizes, and you can adjust their intensity. You can also use them to light up your countertops, where you cook, and over your dining area.
6. Living Room Track System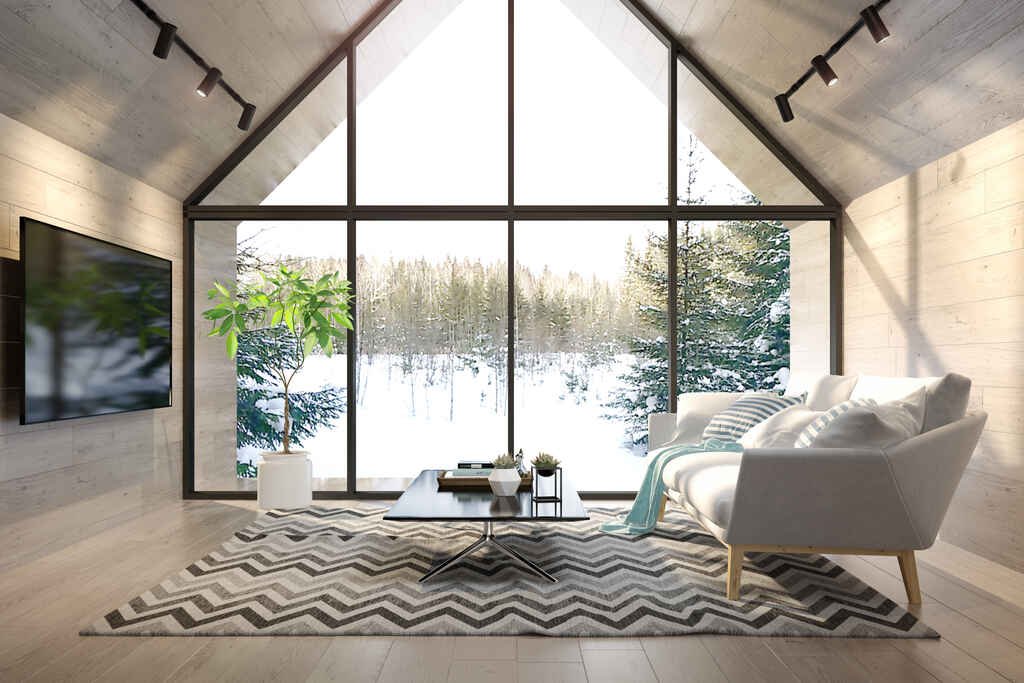 In living rooms, track fixtures can draw attention to artwork or photos on the walls or ledges, as well as sculptures or other focal points. It can also be used to highlight seating or reading areas or even placed around the entire perimeter of the room. Keeping the fixtures in the same style and color as the space is essential to maintain cohesive decor.
7. Track Lighting for the Bedroom
Track lights are an efficient and versatile lighting solution for bedrooms of all sizes, but they are especially ideal for smaller spaces with white walls. Not only do they provide ample illumination as the primary source of light, but they also offer the added benefit of highlighting and accentuating artwork or the sleeping area, creating a warm and inviting atmosphere that is perfect for relaxing and unwinding after a long day.
8. Track System on Hallways
Track lighting is an increasingly popular choice for hallways due to its convenience. With the installation of recessed lighting, there is no need for additional lamps, which can be quite cumbersome and take up valuable space. Also, track lighting is versatile and can highlight various features, such as artwork, photos, bookshelves, and displays.
Conclusion
Track lighting is a versatile and stylish option for upgrading your home's lighting. With a wide range of designs and customization options, you can create a unique, personalized lighting solution that perfectly suits your space. This type of lighting can meet your needs whether you're looking to highlight artwork, create a cozy atmosphere, or illuminate a workspace. Considering the options and carefully planning your installation, you can transform your home with track lighting and create a functional and beautiful space.
Recommended Posts: