Do you love DIY and creative projects at home? Whether it's repairing a fence, designing a bird feeder, or fixing a leaking pipe, DIY crafts are a good way to design and improve your home while exploring your creative side.
But behind any successful DIY craft or project, there are several tools that make it possible. A collection of reliable tools will allow you take on any project you have at home. However, it's also possible to get overwhelmed with many tools and types, some that you may not even use.
5 Essential Home DIY Tools to Have Now
Here's a guide on the five essential DIY tools that you need for your home crafts and projects:
1. Side Cutter Parallel Pliers
Pliers are a must-have DIY tool used for gripping and cutting. It's essential for fencing, electric work, plumbing, DIY jewelry, among others. However, pliers come in different types and sizes, therefore, you should get the one suitable for your project by considering features such as versatility and grip.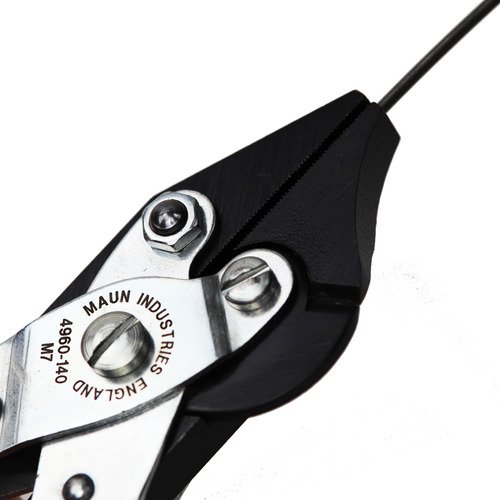 One type of pliers that stands out is the side cutter parallel pliers. Maun Industries recommends choosing a set of side cutter parallel pliers as opposed to a typical scissor-type tool. This is because they're more versatile, and offering better gripping with less effort, making them useful for a larger range of jobs.
They can be used in different projects such as cutting wires for fencing, fishing hooks and lines, and manipulating springs. You only need half the hand force of a combination plier, making it a must DIY tool.
2. Leather Knife
Leather craft is a DIY option that tests your creative skills and also ensures you can make useful items in your home. You can make belts, shoes, wallets, and bags. However, cutting leather is difficult as leather is tough. If you don't have the right skills and tools, then you can easily produce jagged lines or crease marks, destroying its quality.
Using a leather knife is the best way to cut and trim leather with precision. They come in different types, sizes, and shapes that are suitable for different leather thickness and types. It's advisable to use steel-blade knives when cutting leather as they ensure a clean cut with no creases.
Other than the blade, you should also consider the overall comfort when using the knife. It should fit in your hand comfortably to ensure a steady cut. You should also ensure proper maintenance of the knife such as sharpening the blades before using it.
3. Drill
A drill is a power tool used to make holes in different materials. It's an essential tool in a DIYer as it serves various purposes. Whether you want to mount a mirror on the wall, install a new shelf or cabinet, or mounting wall arts, having a drill makes the whole process a breeze.
This tool is useful in pre-drilling holes for nails and screws. It can create holes in wood, metal, concrete, or plastic, hence facilitating tight joineries. Additionally, drills come with a chuck that can hold different drill bits that can be used in a variety of applications.
For example, twist bits can be attached to the chuck to make small holes while spade bits can be used to make large holes. This functionality and ability to change between drill bits with only one chuck also makes it a cost-effective tool.
4. Screwdriver Set
A screwdriver set contains a series of different screwdrivers with different tips that fit different types of screw heads and different shaped screw heads. These screwdrivers can come handy in different applications such as electric works, appliance repairs, or carpentry.
When choosing a screwdriver set, consider the type of screw heads you'll be working with. A good set should contain a variety of tips that fit any need at home. If you're working with a few specific screws, then a small set can cater for your needs. However, it's safer to go with a set that has at least 20 tips. Additionally, they should be durable and have comfortable grips.
5. Saw
If you're into handcraft and designs, then a saw is a tool you can't miss in your collection. It's used to cut materials such as wood, plastic, and metal, making it essential in construction, fencing, or carpentry.
Saws come in different types that serve various purposes. For example, a handsaw is used in making straight lines in wood and is mostly used in carpentry and fencing to create fits. A jigsaw is used to make curved cuts while hacksaws are used to cut thin metals and plastics.
The versatilty of saws allows you to handle many projects. With three or four types of saws, you can work on tens of different DIY projects.
Conclusion
DIY projects and crafts are a fun way to increase functionality in your home while also testing your creative skills. Whether it's carpentry or construction, you get to practice your hobby in a meaningful way.
But all successful DIY projects need reliable tools. Ensure you have a screwdriver set, drills, and saws, among other essential tools in your collection. These tools will allow you to undertake any project and complete it without many hurdles.
Recommended Posts: