Window treatments are perhaps the easiest and cheapest way to spruce up your home and increase its value. Whether external or internal, window treatments can be a fantastic way to highlight your home's wonderful architecture or hide its flaws.
Generally, where you live impacts what kind of window you have; consequently, the best treatments should suit weather conditions and the overall architecture prevalent in your area.
As such, this blog offers a quick guide to the different types of window treatments suitable to your home's style and personality.
Exterior Window Treatments
Awnings, shutters, and screens can offer protection from excessive sunlight or harsh weather. These can also provide insulation and impact energy costs, bring in natural light and illuminate a room cozily or shut out glare and offer you privacy.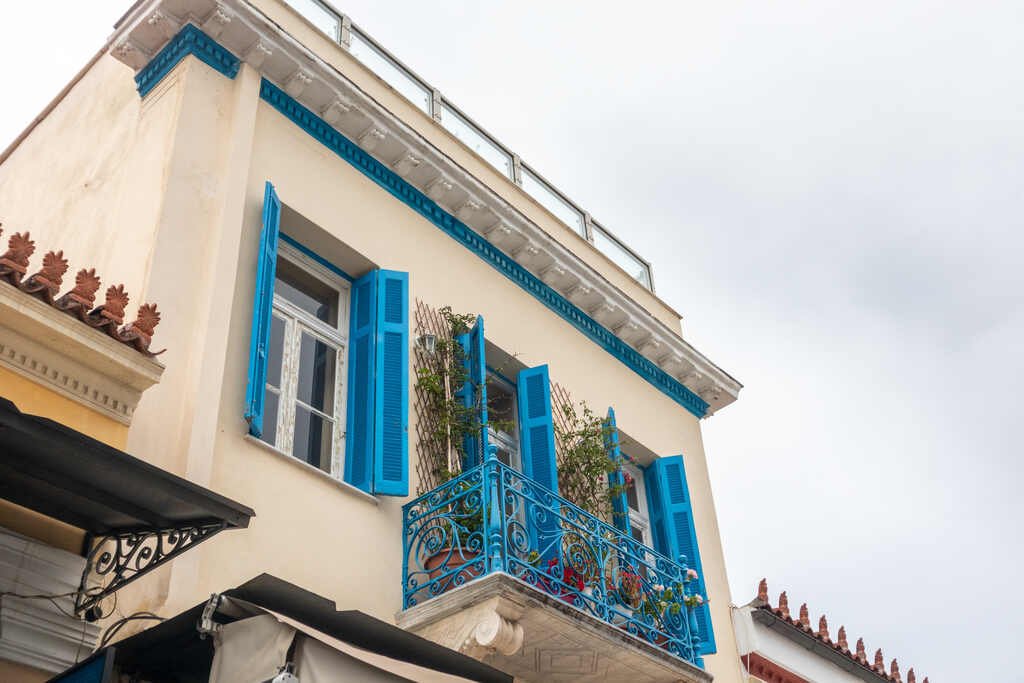 Style often follows function, so ensure you've covered that before finalizing your choice between wood, aluminum, masonry, fabric, and synthetics. Moreover, it's recommended to consider its maintenance requirements in the long run.
For instance, wooden shutters can get tricky, especially when there is a charming flower box below it that can be a source of grime. That said, it can help to read up on shutter maintenance and upkeep tips to set the proper expectations.
Moreover, here's a look at other considerations to keep in mind for your window project:
Design
A beautifully designed window treatment that's in harmony with the architectural styles and colors of the neighborhood could enhance the property's value, add visual interest, and create a polished look. And by selecting the right materials, colors, and designs, homeowners can beautify their property and create a positive impression.
However, if you plan to flip your home or resell it eventually, it's worth choosing a design that is not too personalized. For instance, even if you like sailing or love music, putting an anchor or G Clef as window grille adornments may not be advisable because it's only meaningful to you and may be irrelevant to future buyers.
Moreover, it can help to visualize how interior treatments like curtains, blinds, and drapes look to ensure cohesiveness.
DIY Or Professional Installation
Another major consideration is whether you will go the Do-It-Yourself (DIY) route or hire a contractor. For example, if you live in a one- or two-story home, installing prefabricated awnings may be easy enough to do, but even a project as basic as this would require hardware and the matching skillset you may have yet to have.
On the other hand, licensed contractors have the tools and equipment to safely and efficiently complete the project. Moreover, professionals have done this numerous times, are savvy about getting permits, and are experienced, so they can finish the project on budget and on time.
Permits
It'd be good to note that some home improvements may require you to secure permits. Requirements vary per location, but in general, building permits are needed to install or modify external window treatments to ensure compliance with building codes, structural requirements, and safety standards.
Moreover, if you have a Homeowner's Association (HOA), they may also need to sign off because of regulations that include maintaining proper setbacks and meeting neighborhood aesthetic guidelines. And suppose your installation, such as retractable awnings, shades, or screens, is motorized or electronically controlled. In that case, an electrical permit may be needed to ensure that the wiring and electrical connections are installed safely and comply with electrical codes.
Finally, if you live in a historical building or a historic district, you may need approval from a local historic preservation board or committee to install external window treatments.
Interior Window Treatments
Interior window treatments aren't just eye candy; they are also perfect foils for glare and can provide additional insulation for sound, cold, and heat. However, considering the many options available, picking the best one for your home may be overwhelming.
Fortunately, your choices can be narrowed down to what complements your home's interior and exterior. For example, interior window treatments like shades, rollers, blinds, and curtains can make the room look expensive, homey, rustic, or formal – depending on your style. On the other hand, drapes and shades of different textures are practical and stylish and can be used together for added visual interest.
Homeowners can also choose classic favorites like cellular and Roman shades, perfect for minimalist or modern homes. In contrast, Austrian shades and curtain sheers may be ideal for traditional homes.
Roller shades or blinds made of fabric matchsticks, wood, bamboo, or PVC are also great options. These window treatments aren't just pretty – the ease of controlling how much light, privacy, or ventilation you need can also be a huge plus.
These treatments can also trick the eye, especially when used in a low ceiling, a room that is too small, or with irregular proportions. For instance, a rod installed nearer the ceiling, mounted wider than the window when paired with floor-length or double rod curtains, can trick the eyes so the room looks taller and bigger.
Takeaway
Homeowners can enhance the looks and function of their homes with external and internal window treatments. Though aesthetics is a key objective, practical reasons like costs, maintenance, and other concerns should be factored into the choices.
Recommended Posts: