After purchasing a condo near the bayside, you need to decorate it to make it welcoming. Your condo should showcase your individual style.
It doesn't have to be a daunting task. In fact, you can transform your waterfront space into a cozy living area with the right home décor and a few simple tricks. These tricks range from selecting the right furniture to playing with color combinations.
In today's discussion, we will provide you with all the tips and tricks you need to make your bayside condo truly feel like home.
Price of Oceanfront Condos: A Deep Research from 2021
Going back to 2021, condo prices are on the rise. The majority of oceanfront counties around the US are seeing an increase of at least 20 percent in values. In the second quarter of 2021, condo prices in oceanfront counties commonly surged from 10% to 40%. This trend is not just seen in oceanfront areas, but also reflects the overall pattern of increasing condo prices around the nation.
A new report has sought to analyze condo price trends in areas similar to the one where the building collapsed in Surfside, Florida. The report found that 50% of the oceanfront counties had median condo prices that exceeded the typical $305,000 condo price nationwide. In slightly more than half of the oceanfront counties examined, median condominium prices increased by at least 20%.
The least amount of growth was seen in the most costly counties, which were mostly in the West. Median condo prices rose by at least 30% in 33% of the 86 counties examined for the study. The largest increases were found in more affordable, East Coast counties like New Jersey and Maryland, with median condo prices rising by 40% in some places like Ocean City.
Overall, this research serves as a reminder that condo prices can vary greatly by location and that even some of the fanciest places in the nation can experience rapid appreciation.
5 Tips to Make Your Bayside Condo Feel Like Home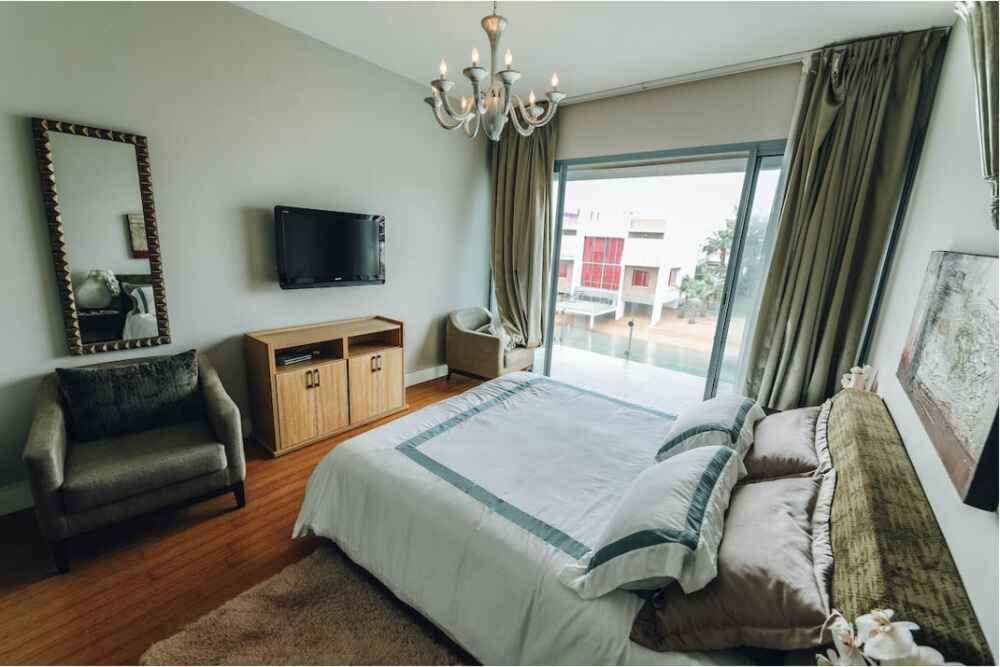 While there can be thousands of ways to make your bayside condo cozy, the following 5 are the result-oriented ones.
1) Bringing Personal Furniture
To make your bayside condo cozy, the first thing you should do is bring personal furniture. As a result, it may feel more like home. When you bring personal furniture, you have the opportunity to customize the space according to your tastes.
This furniture should be made from high-quality materials that can withstand the elements of living near the water. Consider adding pieces like chairs, couches, tables, and more. Don't bring too much furniture since it can make it look cluttered. Additionally, pick items that are appropriate for the room's size.
2) Casual Design
Keeping things casual means keeping things cozy, as it always has been. This means avoiding anything too fussy or intricate, which may take away from the natural beauty of the waterfront surroundings.
Instead, go for simple furniture that will allow you to relax and enjoy the outdoors. For instance, you can pick a light-colored sofa for the main living area. Then, pair it with colorful throw pillows or accent chairs. Finally, add a coffee table and some shelving units to create a comfortable yet stylish look.
In the bedroom, keep the colors neutral. Use simple bedding and minimal accessories to create an inviting atmosphere. In the meantime, let the views outside be the focal point.
3) Having Cabinets
Cabinets are a great way to add storage and bring homey vibes to your bayside condo. Depending on the size of the condo, consider adding wall-mounted cabinets or floating shelves. For smaller condos, choose tall and narrow cabinets that don't take up too much space. Alternatively, choose free-standing cabinets that come with drawers and shelves for the bigger ones.
Cabinets come in a wide range of colors, materials, and styles. Therefore, pick one that best matches your personal taste. For instance, select cabinets made from natural wood, such as pine or oak, to create a beachy feel. On the other hand, try out sleek cabinets in a bright white or gray color for a modern look.
A Smart Tip –
You can use cabinets as room dividers to separate areas in an open floor plan.
4) Emphasizing the Indoor and Outdoor
One of the best ways to create a homey atmosphere in your bayside condo is to emphasize both indoors and outdoors. Bringing the outdoors in can instantly add fresh air to any space. To do this, you could install large windows or sliding doors that open up to a balcony.
On the other hand, you can use furniture, decorations, and lighting to highlight the indoor area. For instance, you can hang artwork and mirrors around the condo to add a touch of style. Additionally, using lamps, spotlights, and LED lights can help you create a cozy ambiance.
5) Playing With Color Combinations
This can make a big difference when you try to design your bayside condo. For instance, you can opt for shades of blue, green, and white for a casual look. These colors will give the space a fresh coastal feel. You could also pair bold colors like red and yellow for a modern and bright vibe.
Don't forget to add colors for accents like pillows, rugs, and artwork. These colors can really infuse your space with personality and create a welcoming atmosphere. Just try to keep a balance between colors that look good together when playing with colors.
Final Words
It's not difficult to decorate a bayside condo. Your waterfront condo can feel like home with the right furnishings and decorating style. With the right approach and the above simple steps, your bayside condo will be ready to make memories.