One piece of cookware that holds a place of pride in the kitchen of most home cooks and almost every professional chef is the Dutch Oven. Over the past few decades, cooks across the globe have been whipping up various culinary delights to perfection using some of the best Dutch Ovens available in so many shapes and sizes. Made from seasoned or enamelled ceramic or cast iron, this versatile piece of cookware is quite popular as it can withstand high heat and is great for slow cooking.
The Dutch Oven can be used to cook a host of dishes right from braised meat to homemade breads. And it doesn't just help you cook food. It also helps in keeping it warm for a long time! The shape of the Dutch Oven and its material makes it the perfect cookware for simmering stews, soups, and for baking. Its tight-fitting lid locks in the heat and enhances the flavour of the dish as the ingredients are continuously basted and cooked slowly.
Le Creuset offers four different shapes of the Dutch Oven and each one has its unique set of advantages. There is the Round Dutch Oven, the Oval Dutch Oven, Chef's Dutch Oven and the Shallow Round Dutch Oven to choose from and each of these is suited to particular recipe types. If buying this iconic piece of cookware has been on your wishlist for a while we can help you pick the right size Dutch Oven.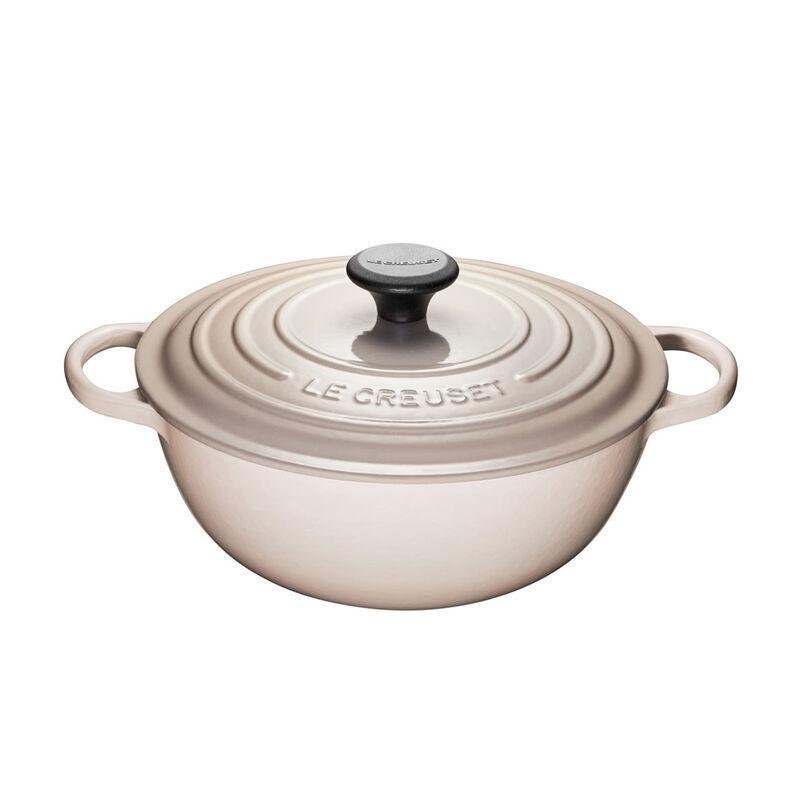 Comparing Different Varieties of Dutch Ovens
Here is a brief overview on four different Dutch Ovens, including what each is best suited for as well as their different features.
1. Round Dutch Oven
The Round Dutch Oven from Le Creuset can be used for various cooking techniques, such as simmering, braising, slow cooking, and searing. The Dutch Oven's round shape makes it an ideal fit for almost all kinds of burners. The ingredients are perfectly cooked as they are exposed to a consistent heat source thanks to the Dutch Oven's self-basting cycle.
2. Oval Dutch Oven
The Oval Dutch Oven is ideal for recipes of all proportions, including larger roasts and poultry dishes. Its elongated shape gives you a significant surface which gives the ingredients a consistent heat source, cooking them evenly.
3. Chef's Dutch Oven
Compatible with all burner sizes, the Chef's Dutch Oven is what you can use for simmering and slow cooking. Its sloped sides simplify the stirring process and expose the ingredients to a consistent heat source as they are slow-cooked. Even after the Dutch Oven's lid is in place, this uniquely shaped Dutch Oven promotes continuous movement of the liquids inside, preventing the ingredients from sticking to the corners. Its superior heat retention makes it ideal for soups, stews, and sauces.
4. Shallow Round Dutch Oven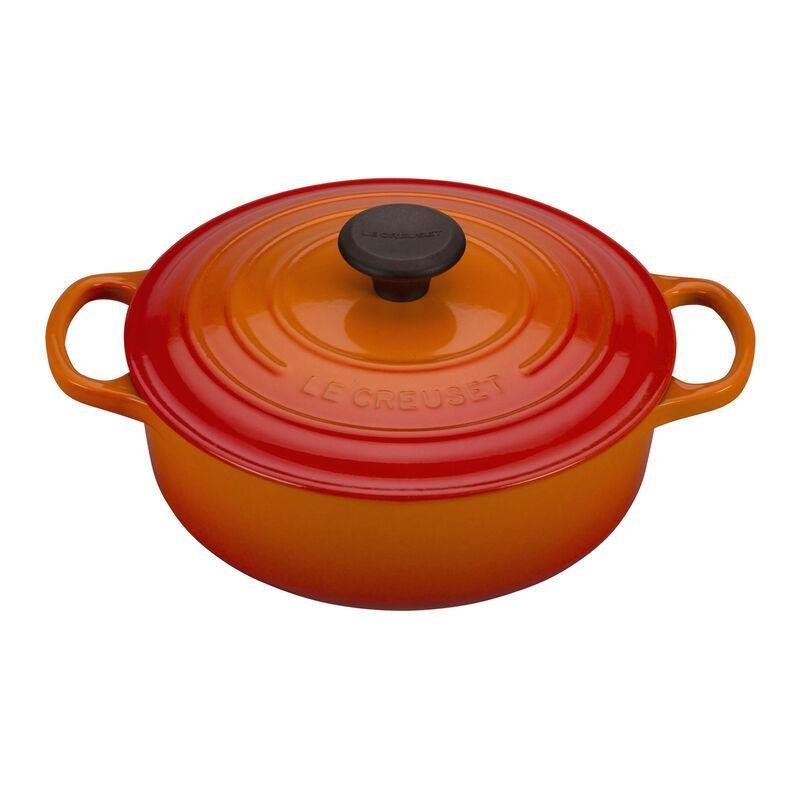 This one gives you the wide surface of a braiser along with the tall sides you get in traditional Dutch Ovens. A shallow Round Dutch Oven is perfect for slow cooking, simmering, roasting and baking. The Shallow Round Dutch Oven's wide cooking surface gives a good sear and perfect browning even to large batches of meats before they are slow-cooked. Your sauces can simmer away to get a gorgeous deep flavour in this Dutch Oven with tall sides.
Purchasing Your Dutch Oven
Now that you know which Dutch Oven is perfect for which style of cooking, you can take your pick easily. Our suggestion: pick them all, as a Dutch Oven is just the piece of cookware you need to show off your cooking skills to your friends and family.
Conclusion
For anyone who loves cooking, Le Creuset Dutch Ovens are the perfect chef's aides for creating sumptuous and richly flavoured dishes. A classic Dutch Oven is a piece of cookware that can elevate even the simplest of recipes to the next level. A Dutch Oven is a must for every kitchen and every cook we say.
Recommended Posts: