Are you thinking about moving to Seattle? Have you ever asked yourself, "Should I move to Seattle?" The Emerald City is home to stunning views, a vibrant culture, and plenty of opportunities for success. But before you pack your bags and head west, it's important to consider whether moving to Seattle is your suitable decision.
In this article, we'll discuss the benefits of living in Seattle as well as some potential drawbacks to help you make an informed decision about whether or not moving should be part of your plans. And if you decide the relocation is right for you, make sure to turn to reliable movers such as https://www.puremovers.com/locations/seattle-region/seattle-movers/ for help. Now, let's begin!
Top Facts You Should Know About Seattle
1. Population Info & Demographics
Seattle is the largest city in Washington State, with a population of over 745,000 residents. It's a highly diverse community, and English isn't the primary language for many of its citizens. In fact, nearly 20% of Seattleites speak more than one language at home. Besides, nearly 20% of the population is foreign-born.
2. Cost of Living
The cost of living here is not as high as in some other U.S. cities, but it is still slightly higher than the national average. On the plus side, the median household income is also above the national average at $80,556.
3. Tons Of Entertainment & Activities
The city is known for its vibrant culture, and it's easy to find entertainment. All this will definitely rate among the top reasons to move to Seattle. From shopping and dining to outdoor activities such as kayaking on Lake Washington or hiking at Mt. Rainier, there's something for every type of visitor or resident in this city. There are also countless museums, art galleries, music venues, and plenty of popular attractions such as the Space Needle and Pike Place Market.
4. Career Opportunities
Seattle is home to many of the world's leading companies, including Amazon, Microsoft, and Boeing. As a result, moving here offers plenty of potential career opportunities for ambitious professionals. Its economy is highly diversified and includes thriving industries such as aerospace, agriculture, apparel, and health care.
5. Bad Traffic & High Property Prices
On the downside, residing in Seattle can be expensive. Real estate prices in the city are rising rapidly, and many neighborhoods have seen dramatic increases in home values over the past few years. The city is also notorious for its bad traffic, and its infamous congestion can make getting around town a frustrating experience.
6. Public Transportation
The King County Metro operates an extensive network of buses and a light rail system. Residents can also use the Sounder commuter train and water taxi services. There are likewise several bike trails and walkable neighborhoods that can make getting around without a car more feasible.
7. Diverse Culinary Scene
Residing in Seattle comes with the perk of having access to some fantastic restaurants. The city is known for its diverse culinary scene, with world-class restaurants such as Canlis, the Walrus and the Carpenter, and JuneBaby, all located within city limits.
8. Good Weather
When you move to Seattle, you will benefit from mild temperatures and sunshine. The city has a temperate climate compared to other places in the United States. It rarely gets too hot or too cold, and summers are usually sunny. Also, it is one of the rainiest cities in the country, but its rain is usually light and manageable.
9. Abundant Green Spaces
When in Seattle, you can access plenty of outdoor spaces. The city has over 6,000 acres of public parks and green spaces that residents can explore. Besides, relocating here gives you access to the stunning beauty of the Pacific Northwest, with its majestic mountains and forests.
10. Arts and Culture
From music festivals to theater performances, Seattle is rich in cultural offerings. It is home to numerous art institutions, including Seattle Opera and Pacific Northwest Ballet. It also has a flourishing music scene with venues such as The Showbox and The Crocodile.
11. Seattle Dog Lovers
Finally, this city is an excellent choice for dog lovers. It has numerous pet-friendly parks and trails to take your furry friends for a walk or a hike. There are plenty of doggy daycare and pet boarding options available, too.
Tips for Moving to Seattle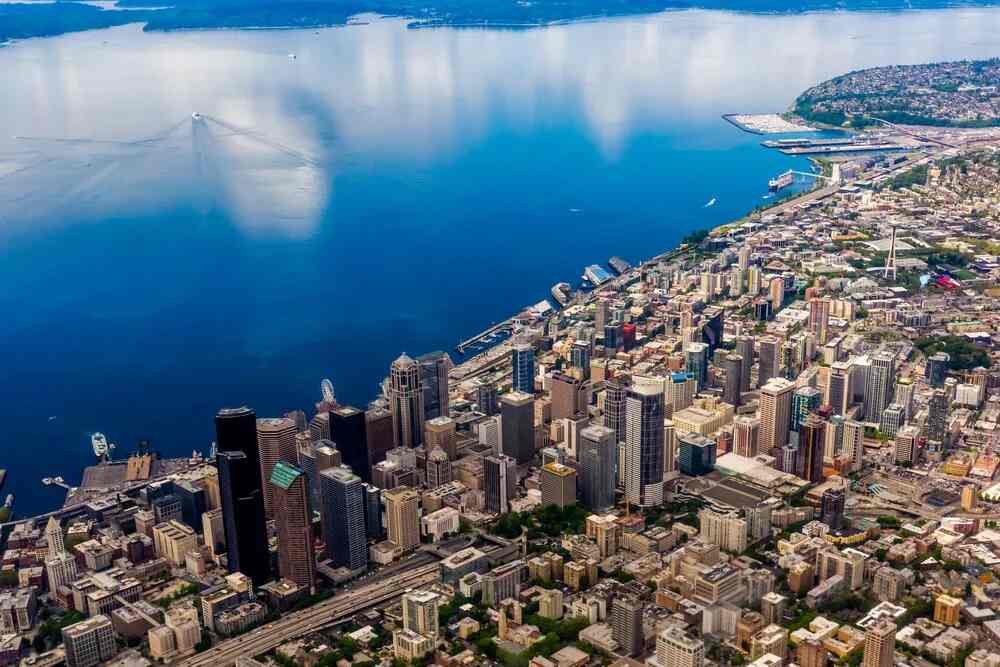 1. Prepare a Budget
If you are wondering how to move to Seattle, your first step should be to create a budget. Moving here is expensive, so be sure to plan your expenses carefully. You'll need to factor in housing expenses and living costs. Besides, you might need to pay for storage and insurance. Also, consider how you will transport your pets.
2. Prepare for a Move
Once you've sorted out your finances, it's time to prepare for the relocation. Start by researching moving companies in Seattle and compare their services. Also, look for discounts or specials that can help lower the cost of your move. If you're traveling with pets, check the requirements and regulations for moving animals.
3. Choose the Neighborhood
When moving to Seattle, Washington, research different neighborhoods and consider factors such as commute time, cost of living, and amenities. Also, make sure to visit the areas you're considering before making any decisions.
4. Ask the Residents
If you're moving to Seattle, WA, asking current residents about their living experiences is a good idea. Ask friends or family members who live in this city for advice and tips. Plus, you can reach out to people online or join local Facebook groups.
5. Choose a Moving Company
Once you've asked Seattle residents for advice, it's time to pick trusted movers. The company should have good reviews and should be experienced and reliable. It is essential to ensure it is licensed and has good insurance to protect your belongings during transit. Luckily, today many moving companies are ready to make your relocation process smooth and flawless.
6. Find a Job
Moving to Seattle means you need to find a job in the city. Research local employers and consider which jobs will best suit your qualifications. You can also apply at remote companies or start your own business.
7. Start Packing Ahead of Time
It is always important to start packing ahead of time. Consider using boxes and containers if traveling long-distance. Plus, make sure to label boxes to find items quickly and easily after moving in. Also, it is a good idea to research moving tips and hacks before the due date.
8. Get Rid of Unwanted Items
Finally, relocating is an excellent opportunity to declutter and eliminate unwanted items. Consider donating or selling items you no longer need to help lower moving costs.
Conclusion
Moving to Seattle can be a great experience. Now that you know all the reasons why move to Seattle, you can be attracted by the city's fantastic culture, diverse neighborhoods, and friendly people. Indeed, relocating can be the start of a great adventure. Following the simple tips described in this article will help ensure your transition is smooth and enjoyable. Good luck!
Recommended Posts: