The living room is arguably the most prominent part of your house. This is where you, your family, and sometimes your guests would spend the majority of their time. One major reason it is significant to decorate the living room mindfully is that it tends to display the personality of the people living in the house!
Redoing the living room by using various elements of decor is comparatively easy. You have many options to choose from, and you can always mix and match multiple details in the room. In addition, filling the space with some quirky ideas is a great way to add vibrance.
If making the floors appear great and matching the carpet layering with the pieces of furniture is your thing, here are a few ideas that you should use while decorating your living room.
1. Choose A Massive Rug To Attract The Guest
One of the most common ways to make your living room appear vibrant and full of life is by putting a massive rug right in the middle of it. All you need to do is scale the room and choose a rug that covers most of its space.
While doing this, ensure it doesn't cover the entire room. Instead, the floors should have enough empty spaces to make the room appear decent! The shape of the carpet should be according to the room size. If you want to place a table right in the middle of it, you can opt for a round rug!
If you possess a fiery taste, simply go for the rug Teppe, which will fill the entire living room with peppiness.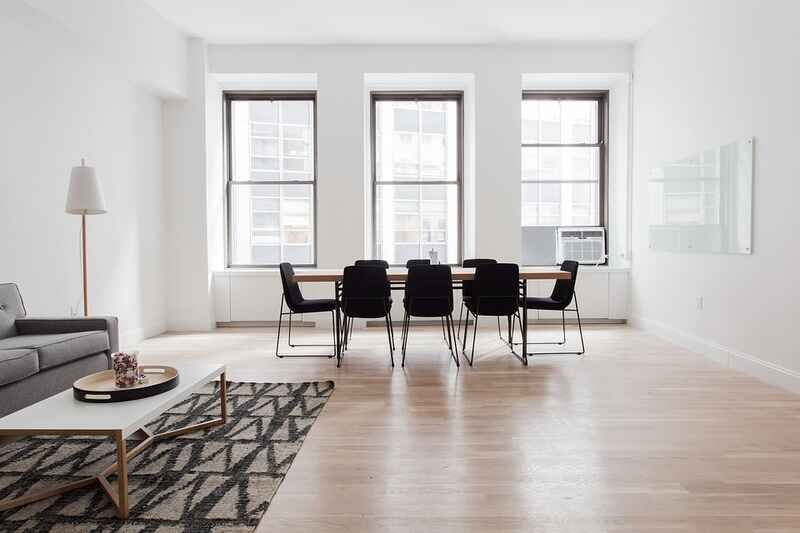 2. Choose A Safe Option
If you are not into experimenting quite a lot but want to opt for something that's not too basic, go for a traditional rug. A vintage rug in the middle of the living room elevates the appearance of the entire living room.
This way, your living room will not appear vibrant nor be too dull. Instead, a mix of everything will ooze a feeling of elegance from the space.
Mixing and matching a traditional rug with various pieces of furniture is easy! You can opt for a statement piece, like a huge, single sofa of vibrant color or a quirky center table. This way, you will be able to showcase your vibrant inner self in your living room!
Also Read: Welcome Mood-Boosting Decorating Ideas To Your Home – 5 Tips
3. Go Monochrome
A monochrome look makes the whole living room appear elegant and decent. The most popular monochromatic choice amongst the people for the living room is that of the creamy white shades.
To bring some further personality to your living room, you can choose more ways of adding texture to it. For instance, a weave rug can help make the space appear traditional yet modern.
Furthermore, you can add some wicker baskets on the corners with some indoor plants, adding some greens to your house. Finally, if you are looking forward to treading a different path, have a cane center table rather than the regular one.
4. Go Hipster
Looking for ways to add color to the living room without appearing too extra? Choose some hipster vibes for your living room. This, you can do in two ways; either opt for a simple rug and join it with furniture items of vibrant colors or go for a heavily textured, colorful rug and add some simple furniture in the room.
One of the most sought-after ways of doing so is choosing a mid-century style rug. It's vibrant, full of color, and appears well-textured. For the best possible hipster results, opt for a graphic print for the rug, and it will make your whole living room appear alive!
5. Choose Tropical Styles
The tropical style makes the living room well-spirited and lively. This is a style that quite a few people have the guts to go for! This way, you are able to skip the traditional vibes for your living room and opt for a vivacious choice.
Tropical rugs are primarily bold and filled with massive patterns. Hence, you need to complement such a rug with simple and light pieces of furniture. Too much over-stuffing the room with colorful furniture will make the living room appear suffocating.
Also Check: Top 10 Best Powder Room Rugs Reviews in 2022
Putting Things Together
A simple rug can change the entire vibe of the living room. Considering the kind of aura you want your living space to exude through its decor, you must choose the rug accordingly. Alongside this, you need to make a connection between the rug and the pieces of furniture.
No matter if you opt for a traditional VS contemporary vibe, you can always stay within your budget while redecorating your living room. However, for that, you would have to put some extra effort into finding the right kind of rug with the price tag you desire!