Whether it's in your home, business, or an investment property, furnace problems demand a quick response. No one wants to be stuck shivering in the cold because they're waiting for a furnace repairman. If you're a landlord, many cities have minimum temperature requirements in rental units, and you could even face steep fines if you don't get the heat back on in a quick and timely manner.
When there's an issue with the furnace, you have to act quickly. These are some of the most common problems you may find with your furnace and tips for finding fast and quality furnace repair.
What are The Common Problems with Furnaces?
#1 Dirty Filter
A dirty filter can block the air that's meant to circulate through your home. While most homeowners are aware of their furnace filters, they may not know how soon to change them. If you have a rental unit, it can be easy to forget when you last changed the filter.
When there are issues with your furnace, the filter is the first thing you should check. It should be changed on a monthly basis. Early warning signs include your furnace working harder than it should to keep the house warm.
#2 Failed Pilot Light
In older furnaces, the starting mechanism is typically a pilot light, although newer furnaces may use electrical ignitions. Either can fail and may need to be replaced if your furnace does not turn on. You will need to call an HVAC technician to repair the starting mechanism.
#3 Broken Blower Parts and Heat Exchangers
The blower mechanism makes sure that heated air gets pushed through the ducts and into every room in your home or unit in your building. It can undergo a lot of stress throughout the cold season, and components such as blower bearings, the blower belt, and the blower capacitor can all wear down with time and need to be replaced.
Another component that may break down is the heat exchanger. This is the coil of tubes that the furnace pushes air through before pushing it through the ducts. It's what really keeps your home warm, but it can wind up damaged and cracked.
#4 Thermostat Repairs
Your thermostat detects the temperature inside your home, telling your furnace when it needs to start again to heat things up. A thermostat malfunction can cause a furnace to work overtime and overheat your home or stop producing heat when it's still too cold inside.
#5 Gas Leaks
A gas leak from your furnace isn't just a nuisance; it's a dangerous problem that needs to be fixed immediately. If you notice the smell of gas or a strange odor when your furnace is on, don't wait. You need to immediately open all of the windows of the house and turn off the gas valve. Evacuate your home and call for emergency repairs.
When you first turn on your furnace for the season, you may notice a slight burning smell as the unit burns off the dust that has accumulated, but that smell should wear off within an hour, and it's not the same as a gas leak.
How to Find Fast and Reliable Furnace Repair?
HVAC technicians are professionals who handle all things related to heating, cooling, AC, and climate control systems in your home. When you need someone to repair your furnace, start with these tips.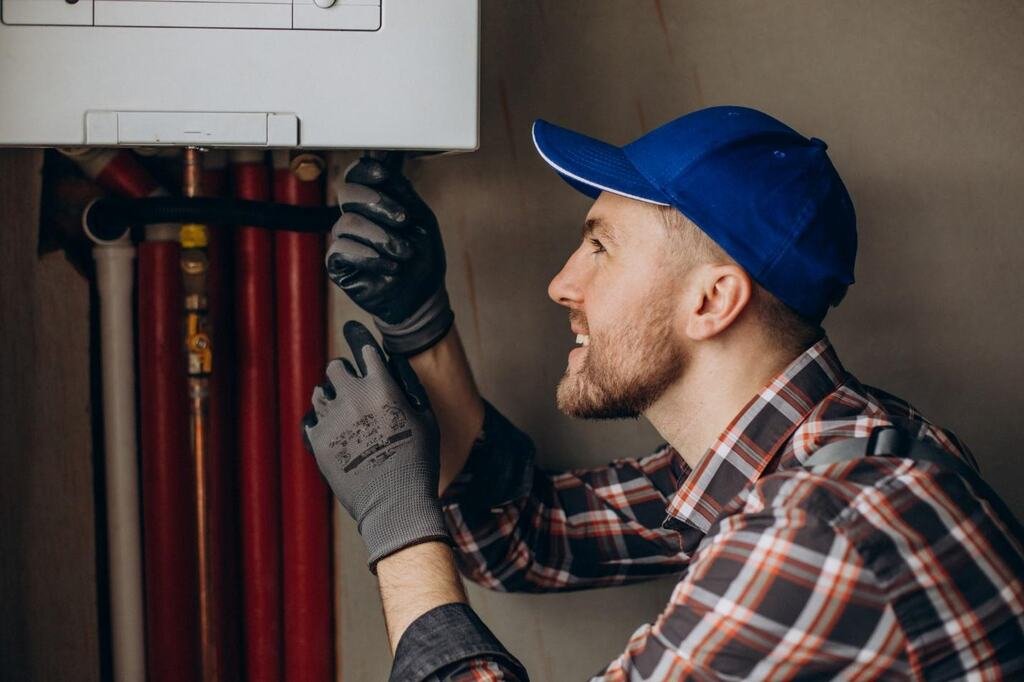 Match Your Problem With Their Services
Starting your search online, the quickest way to speed up the process is to research an HVAC technician's exact list of services and match them to the problem you think you have. Even if you can't identify with certainty what's wrong with your furnace, at least make sure that the HVAC technician you reach out to handles furnaces. Some specialize in other areas like refrigeration.
Check Out Reviews and Referrals
If they have their own website, be sure to check it out for testimonials. Otherwise, you may want to look them up on sites where customers can review local companies that work in the trades, including furnace repair companies. You want to work with someone who will show up on time and do quality work. When it comes to your furnace, you don't want to take shortcuts.
Do They Offer Emergency Services?
When your furnace breaks down on the coldest day of the year, you can't wait in the cold for several days. You need someone who can show up at a moment's notice. Keep in mind that often, an HVAC technician will first have to diagnose the problem and then get any necessary replacement parts. When you reach out to hire an HVAC technician, find out how soon they can show up.
Verify Their Credentials
HVAC technicians are typically regulated professionals who need a license and insurance to work. These requirements can vary from place to place, so find out what qualifications they should have in your area. Don't forget to confirm that they have insurance. If something goes wrong in your home, you may not be able to collect if the technician responsible is not insured.
Final Words
Find an HVAC technician fast. When there's a problem with your furnace, work with a professional you trust to get the problem fixed.
Recommended Posts: