What makes Amazon Echo a smart product and loved by everyone is its smart features. It allows voice control over smart appliances in the home. It is best as a personal assistant for reminders, music streaming, and many more. Since it is an internet-based smart product. Still, need to know, how much data does Amazon echo use on daily basis? It may cost you much more than you think or you don't know.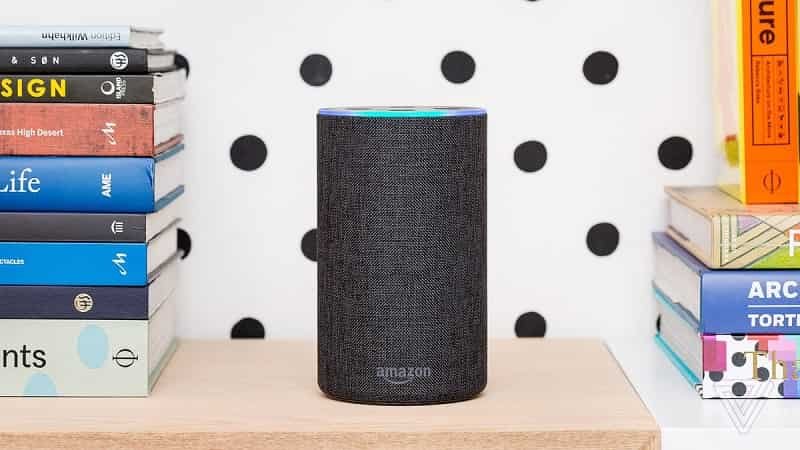 How Much Bandwidth Does Alexa Use?
It is a good idea to know Bandwidth usage when you have a limited data plan at your home. So you also must be concerned about the data consumed by Alexa on average if you use it the whole time. Let's have a look at it in detail.
Overview of Alexa Data usage
If you leave Alexa idle, an hour of playing music daily, doing all daily updates, and about 20 commands a day, it would not consume more than 1.5 GB of data monthly. Let's see, how I did this calculation.
How Does Alexa Use Data?
We need to understand the factors for calculation that consume data. Still, in order to calculate the exact bandwidth usage by Amazon Echo, you may monitor your router's advanced traffic monitoring setting.
You just need to look for the MAC address of Alexa. For the MAC address just open the Alexa App, select "Device ", then "Echo & Alexa ". After that Note down the MAC address from the "About " section of the Alexa device.
However, I have mentioned below all the factors that I have considered for our calculation manually and how does Alexa use data?
Also Check: Best Home Theatre Power Managers (Buying Guide)
Alexa Command
After monitoring the router report, the Data consumed by the commands are not a significant amount. Most commands used are to start or stop music, weather report, and other questions that are responsible for data usage.
So, this bandwidth consumed must be counted in the calculation. Alexa consumes bandwidth in the range of 10-200KB for commands. I took 100KB on average. You can take maximum if you want.
Does Alexa Use Data When Idle?
Yes, Alexa consumes data in the background when idle. I calculated it through the router report. I just leave Alexa idle for 12 hours and check the new report through the MAC address of Amazon Echo. It consumed nearly 5.854MB of data.
It is a tiny amount of data that still need to be aware of it as a factor.
Upcoming Updates of Alexa
Alexa downloads the updates regularly itself over the internet. It may consume a few hundred MBs of data. So it is a considerable amount of bandwidth. Nothing to worry about because the updates are not so frequent.
Music Streaming
Audio streaming needs to look over. If you play a complete song over the internet, you may assume 9 MBs of data usage.
According to my router report, Alexa consumed worth 31.324 MB of data in 30 Minutes. After streaming the music on Amazon echo for 3 hours continuously, the report was 168.965 MB.
On comparing, It is the only feature that consumes most of the data. However, it is not worth worrying about cause we waste more data on Instagram.
Also Read: Why is My Alexa Offline?- 10 Methods to fix it
3 Best Alternative Amazon Echo to Use
The best part of Sonos One Generation 2 is that it gives two options for default voice assistants: Google Assistant and Amazon Alexa. It has multiple connectivity options like WiFi, Ethernet, and Bluetooth. You can also consider Bluesound vs Sonos comparison to know a better one.

Sonos One (Gen 2)
To control, it has
Sonos App
, which has the same interface for both Android and iOS.
The High-end sound output and Music focused that you will love as an alternative to Amazon Echo. Touch-sensitive buttons, alarm reminders, control music played in different speakers, and many more features just in weighing 4.1 pounds.
Consider it as a great smart speaker for your home. It gives you a good listening experience with a stereo sound profile and voice control over smart home devices.

Bose Home Speaker 500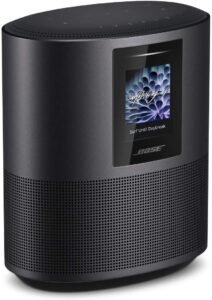 It weighs 4.65 pounds with WiFi and Bluetooth connectivity. It has a built-in Alexa voice assistant. You can control Bose Home Speaker through Boss Connect App on Android and iOS devices.
If you are looking for the same experience as Amazon Echo, Voice one Gen 2 sounds good with more features. It compromises a built-in Alexa voice assistant with a bass reflex tube providing excellent sound output.

KitSound Voice One Gen 2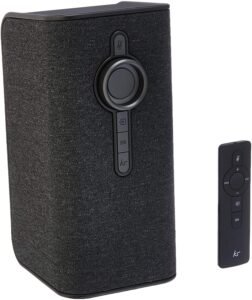 It has a line-in and USB Port to connect another device via a 3.5mm cable, unlike Amazon Echo. Voice one supports most music apps like Spotify, Amazon Music, Pandora, etc.
Use KS Player App on your smartphone to control Alexa. It weighs just 4.42 lbs and works on the battery power source.
Conclusion
Amazon Echo does not use that significant amount of data if you have a good internet plan like unlimited or 1TB.
None of the users should worry about data usage even if they are using mobile internet. We can also expect the same data usage from alternates of Amazon Echo.
Also, we are glad to accept new or unique content ideas on home decor write for us and get featured on the cheery home.
Recommended Posts: