You're at the right place if you're looking for wall art. You want to hang a piece of art above your sofa, maybe on the walls adjacent to your French window or on the blank wall next to your side table. Whichever part of your house you want your wall art to be displayed in, your living room wall art must express your personality.
Nobody wants to stare at blank walls for hours; they will if the walls are decorated with the best piece of living room wall art.
In order to style your living room, we share 11 living room art ideas that add colors and characters to your space.
11 Living Room Art Decor Ideas
1. Rope Wall Art
Rope wall art looks great in any living room arrangement. Just like the above-shared image, you can mount this wall art in the living room with plain white walls, which complements the living room decor and furniture.
It'll give your space a rustic look by covering a broader part of your wall. Rope wall art comes in different colors; make sure you pick the one that goes with its background.
2. Floral Wall Print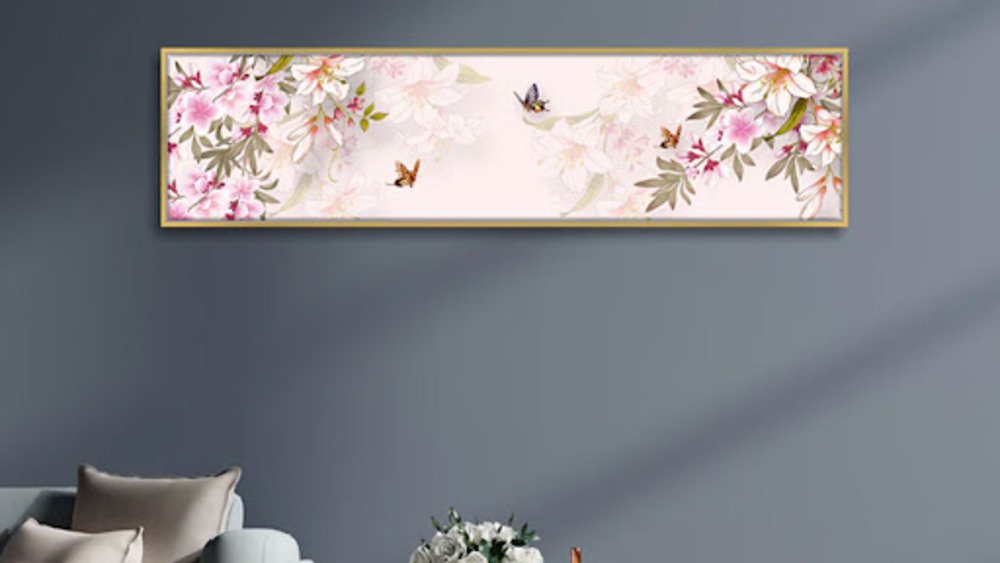 Are you fond of flowers and plants? Because it's a go-to way to show your personality and uplift the positivity of your space.
An authentic pink lily floral wall art can add serenity to your living space; it's the best living room wall art idea that naturally beautifies the wall above your sofa set, decorated with a diamond-wired basket.
3. Still Life Wall Art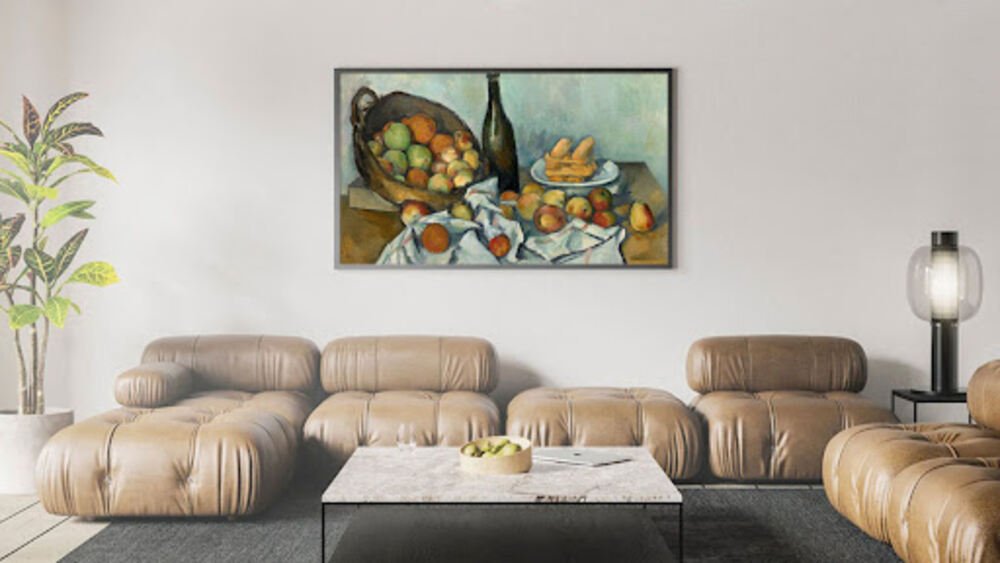 Every work of art you possess or purchase shapes your perspective. Remember, nothing can contribute more than still life paintings, which can instantly draw a visitor's attention.
Although it looks like an ordinary element, there's a deep meaning behind it.
If your living room doesn't have modern furniture, fancy lights, or sophisticated windows, you can have this wall art mounted to upgrade the charm and aesthetics of your living space.
4. String Wall Art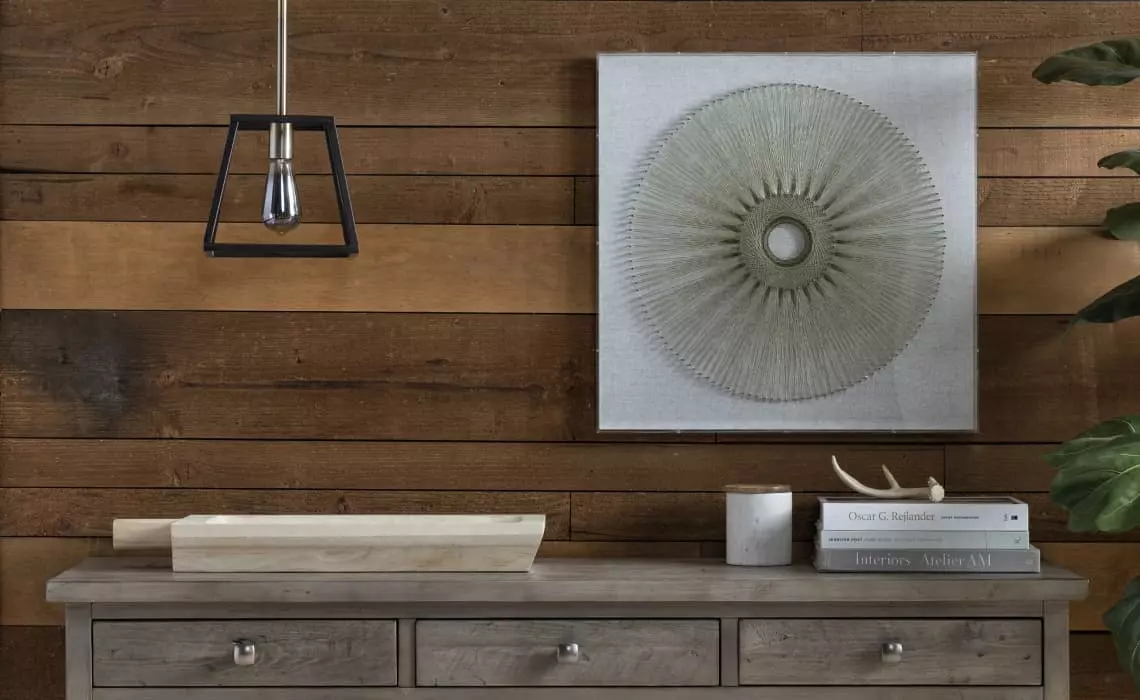 If you want to express your creativity, string wall art is a go-to way. The beauty is that you can have any shape designed with strings and hang it on any wall you want.
A wall made up of natural wood peel-and-stick foam tiles with a triangle pendant light and a rusty table will appreciate string wall art.
It's a living room art idea that mesmerizes you and the people who'll show up.
5. Red Wall Art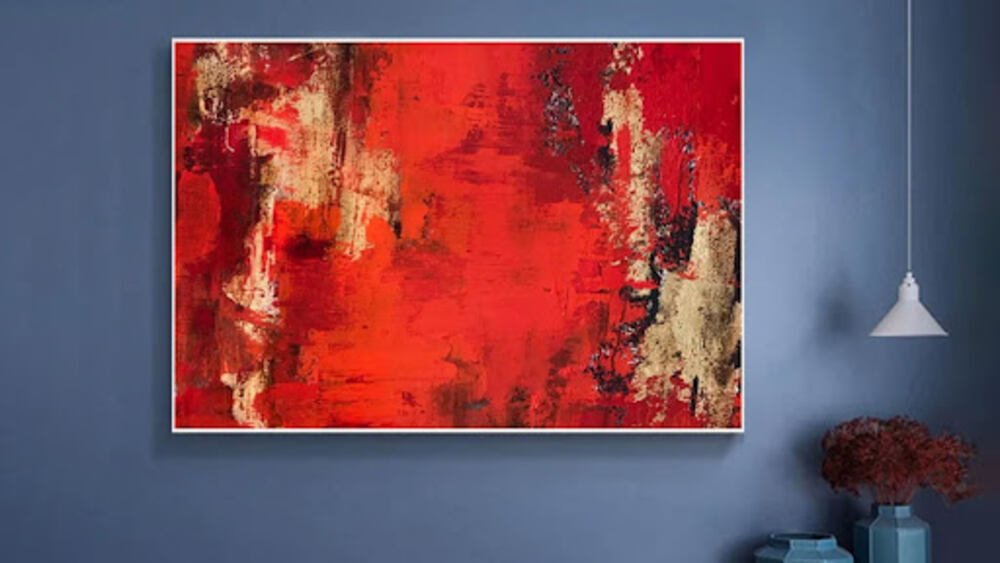 For some, it's the color of love; for others, it's the color of danger. It depends on how you look at it.
It's evident that red adds intensity and boldness; if you want to makeover your living room wall, look no further than this red wall art.
This is worth buying wall art for the living room, especially if it's large and spacious.
6. Gallery Wall Art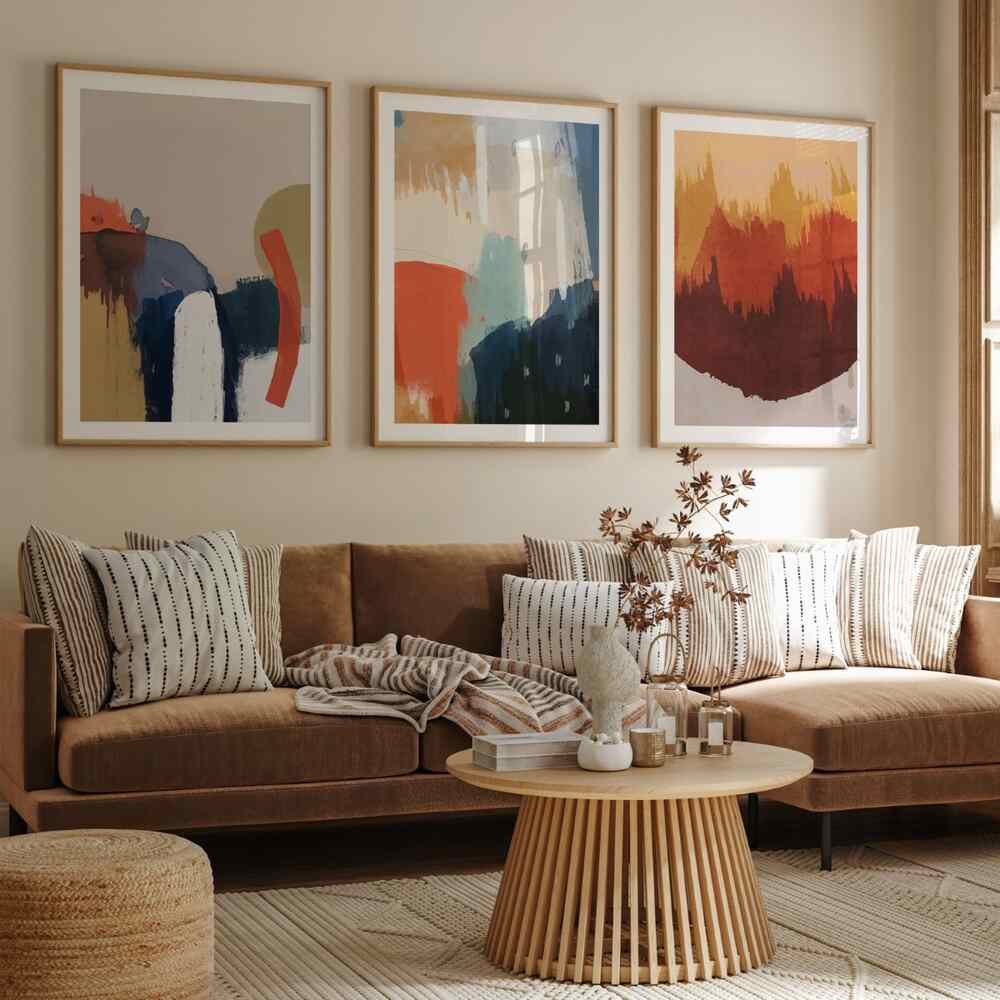 There are numerous reasons to appreciate gallery wall art.
If you don't want to settle for one and wish to mount multiple, then gallery wall art is specially made for you.
Not only will it allow you to display all of your favorite prints, but it will also add colors and characters to your living room wall.
Isn't it one of the most creative living room wall art ideas? The profound impact it creates when mounted in surroundings like a three-seat sofa, a round, cone-shaped center table, and an ottoman on the side.
7. Horse Wall Art
A horse-themed wall art piece on your living room or bedroom wall is considered lucky. It has a rustic and western aesthetic, which most new owners look for.
No matter how minimalistic your living room decor is, buying landscape paintings of horses adds a layer of interest and depth to blank walls.
How on earth could one say no to this living room wall art, which represents courage, strength, power, speed, and endurance?
8. Coastal Wall Art
Bring a scenic view of the ocean to your living room! The coastal wall art adds a relaxing feature to your already-decorated living room.
Plus, it goes well with any cues of white walls; it's undoubtedly a no-brainer living room wall art idea.
You can even customize it the way you want or get it from the market, as it's available in abundance.
9. Two-Set Of Mountain Wall Art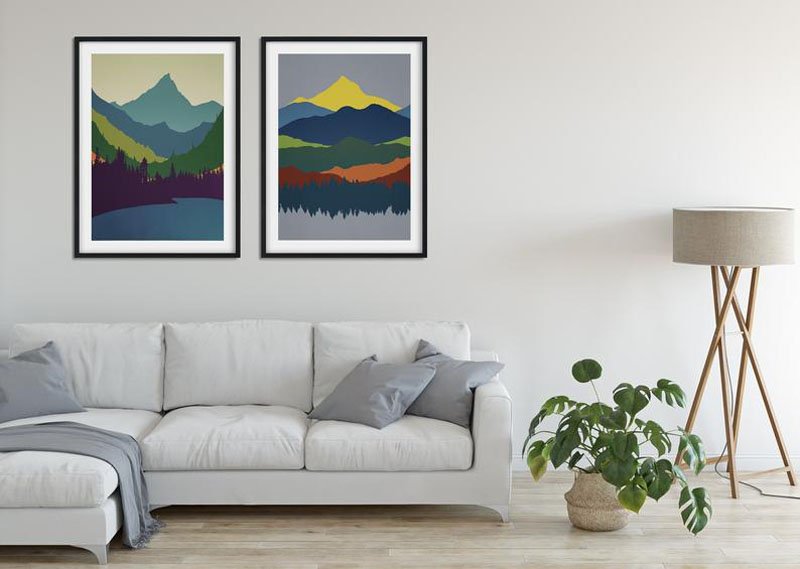 Brighten your space with these two sets of mountain wall art! They're a fabulous addition to your blank living room wall.
A living room with simple arrangements craves nothing but stunning mountain wall art.
Well, living room wall art that evokes outdoor scenarios makes the space bigger and brighter.
10. Family Wall Art
We tend to forget to value our family, who do countless things for us. If there is a chance to thank them and showcase your love and respect for them, take full advantage of it. The way to do it is to have family wall art made by professionals. Nothing is as meaningful as having family wall art behind your sofa set.
Well, you can mount digital art of your family, a handmade family painting, or an engraved frame of a family quote that you believe in. Art embraces oneness—perhaps, some things that matter to you regardless of what others say.
If you're on a tight budget but looking for unique living room wall art ideas, consider family wall art.
11. Three-Pieces Blue Abstract Wall Art
Ditch the boring and common paintings for the living room wall, and try considering this blue-textured abstract piece of art.
This is one of the living room wall art ideas that will never fade. Regardless of the size of your space, this wall art can set the entire vibe of the room.
The beauty of triptych art is that it covers a large space and adds interest to parts that were neglected.
Conclusion
Living room decorations have to be on point; living room wall art can only make it look aesthetically pleasing. However, you should mount a living room wall art piece that suits your personality and goes well with the home decor. The above-shared wall art ideas are common yet demanding, which can upgrade the look and feel of your space. These are affordable living room wall art pieces that look perfect in a small as well as large space house.
Recommended Posts: